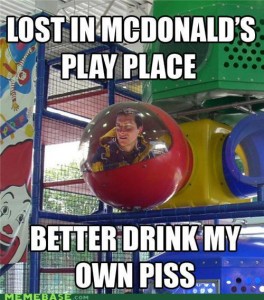 Today Discovery networks announced Bear Grylls will no longer be working with them. In a statement released today the US channel said:
Bear's goal has always been to make life-empowering shows for his many fans around the globe, and he has taken great risks to bring Discovery such award-winning programming over seven seasons.
Unfortunately, Bear and Discovery have not been able to come to mutual agreement on new programming, and he disagrees with Discovery's decision to terminate current productions.
Bear has loved the Man vs. Wild journey and looks forward to producing further cutting edge content again soon for his loyal audience."
His publicist later confirmed it stating that they were unable to come to a mutual agreement on new programming.
Oh well Bear, always your own piss, right?