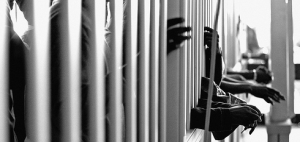 TEGUCIGALPA, Honduras (AP) — Honduran authorities say at least 14 people have died at a prison after armed inmates started a fire during a riot Thursday.
San Pedro Sula police commissioner Yair Mesa says there are at least 14 dead, but the riot has been brought under control.
Inmates began fighting among themselves and tossed the severed head of one prisoner over the walls of the jail as they held firefighters at bay.
The grisly scene at the prison in the rough northern city of San Pedro Sula came 1 1/2 months after Honduras' overcrowded prisons were hit by the worst prison fire in a century, a Feb. 14 blaze at the Comayagua farm prison that killed 361 inmates.