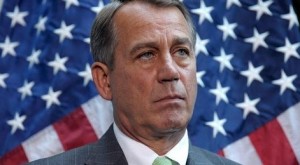 House Speaker John Boehner endorsed former Massachusetts Gov. Mitt Romney for president on Tuesday, after repeatedly evading questions on the Republican presidential race for months.
Citing his role as chairman of the GOP national convention Boehner has refused to comment on the Republican contest, but Boehner acknowledged for the first time on Tuesday "it's clear now that Mitt Romney is going to our nominee."
Boehner said Romney's economic policies "contrast sharply with the failed economic policies of President Obama."
"I will be proud to support Mitt Romney and do everything I can to help him win," Boehner told reporters after he met with House Republicans to discuss the November elections.
Although Romney has not locked up the delegates he needs to officially take the mantle as the GOP nominee, talks between his campaign and top Congressional Republicans have started.
According to a senior GOP leadership staffer, policy aides to Boehner, House Majority Leader Eric Cantor and Senate Republican Leader Mitch McConnell have had two conference calls recently with a member of the Romney campaign to discuss items coming up on the Congressional calendar. This aide stressed these discussions have been confined to items coming up on the legislative agenda.
"There have been conversations between some Congressional Republican leadership offices and the Romney campaign's policy staff about Congressional scheduling," this aide told CNN.