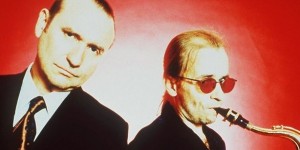 Greg Ham, who from 1979 to 1986 belonged to the Australian pop group Men at Work, was found dead at his Melbourne home Thursday, according to reports from Australia. He was 58.
"Police have established a crime scene, and the local crime investigation unit are attempting to determine cause of death," a spokeswoman for the police told the Herald-Sun after two friends found Ham's body when they went looking for him.
Det. Senior Sergeant Shane O'Connell said of the death, "There are a number of unexplained aspects to it which has caused our attendance here today, and we're assisting the local detectives to determine what has occurred." Reports say Ham was home alone.