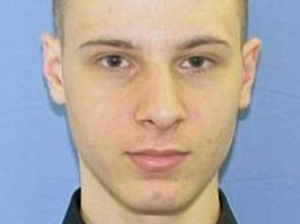 A man wanted on charges he stole more than $2 million from an armored car he was paid to guard in Pittsburgh, murdering his partner in the process, was arrested Tuesday morning in Florida, an attorney and a federal prosecutor said.
U.S. Attorney David Hickton of Pittsburgh told The Associated Press that 22-year-old Kenneth Konias Jr. had been arrested in Pompano Beach, Fla.
KDKA-TV, which first reported the arrest, cited unnamed police sources as saying that Konias had been found at a crack house. Hickton and Konias' attorney, Charles LoPresti, could not immediately provide details of his arrest.
Konias' parents, Kenneth Sr. and Renee, were briefed about 6:30 a.m. Tuesday by local law enforcement officials that their son was now in FBI custody somewhere in Florida, LoPresti said, but they weren't given any further information.
"I can tell you that the parents are both relieved that he's now in custody, that the search is over for him, and they want the wheels of justice to turn fairly," he said. LoPresti and Konias' parents had made a public appeal for him to surrender on Pittsburgh TV news stations on March 21.
"They're very relieved that nobody, including their own son, is in danger now that the search is done," LoPresti said.
FBI officials in Pittsburgh and Florida did not immediately comment.