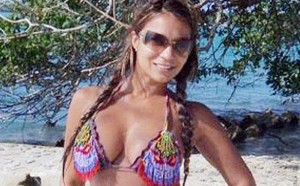 The New York Daily News published photographs of a 24-year-old single mother known as Dania, who is reported to have gone back to an upmarket hotel with one of President Barack Obama's bodyguards only to argue the following morning about price.
When the agent refused to pay the $800 she was demanding hotel staff and local police became involved, sparking one of the most serious scandals in the Service's history.
The woman, who reportedly has a nine-year-old son, eventually left with around $225 but by that point the US Embassy had become involved.
Three agents have been forced out already and of the remaining eight who have been suspended more are expecting to go.
One supervisor was allowed to retire and another sacked, while a more junior uniformed officer resigned.