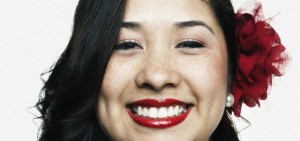 This week Time Magazine released its 100 Most Influential People in the World list. Among the presidents, CEOs and entertainers was a 27-year-old activist and undocumented Latina, Dulce Matuz.
Matuz has become a public face of undocumented students. She organizes protests and has been arrested. CNN.com profiled Matuz last year as part of its coverage leading up to the documentary "Don't Fail Me: Education In America."
Matuz first spoke out as an undocumented student in 2010 in Arizona. In 2008, she founded the Arizona DREAM Act Coalition. As the founder and president, she brings together youth of all backgrounds to campaign on behalf of an estimated 65,000 undocumented students who graduate from high school in the United States each year, according to the Urban Institute.