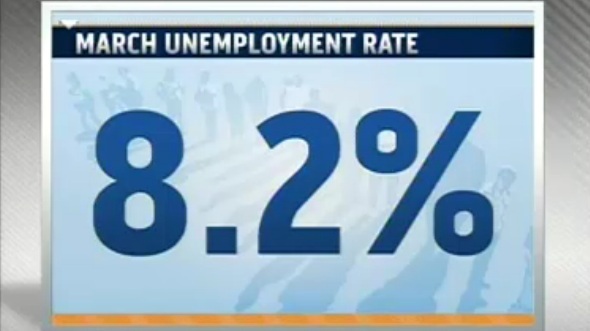 The recent improvement in the nation's job market slowed substantially in March as employers expanded payrolls by 120,000 jobs, the Labor Department reported Friday.
The number of new jobs fell far below economists' estimates and marked the first time since November that employers added fewer than 200,000 jobs. Despite the disappointing numbers, the nation's unemployment rate ticked down to 8.2 percent.
House Majority Leader Eric Cantor (R-Va.) called the report evidence of an economy that continues to struggle.
"The level of growth we are seeing isn't enough to make a difference for the millions of Americans still out of work or families facing high gas prices and the uncertainty of a lagging economy," Cantor said in a statement. "Job growth happens when small businessmen and women in this country have the ability to take risks, invest capital and start hiring new workers."