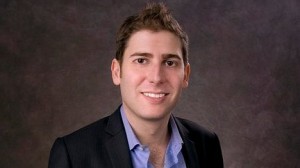 Eduardo Saverin, one of four co-founders of Facebook, has renounced his U.S. citizenship.
The move may reduce his tax bill following the initial public offering that values the social-network powerhouse at as much as $96 billion, according to Bloomberg.
Facebook expects to raise as much as $11.8 billion through the IPO. Saverin's stake in the company is about 2 percent, according to The Wall Street Journal. His holdings are not listed in Facebook's regulatory filings.
Saverin, a Brazilian-born resident of Singapore, helped Mark Zuckerberg start Facebook while at Harvard University. Saverin was pushed out early on, with his stake in the company diluted from 34 percent to less than 10 percent, according to The Wall Street Journal. After selling some shares and more dilution, that stake has thinned more. Even so, he stands to profit handsomely from the IPO.
"The Social Network," a 2010 film about Facebook, portrayed Saverin as a scorned friend of Zuckerberg's and an unsophisticated entrepreneur.
Saverin and Facebook have traded lawsuits over his stake in Facebook, which were eventually settled with Saverin getting a 5 percent stake and a co-founder bio on the Facebook's site, according to Forbes.
"Eduardo recently found it more practical to become a resident of Singapore since he plans to live there for an indefinite period of time," said Tom Goodman, a spokesman for Saverin, in an emailed statement to Bloomberg. Saverin's name is on a list of those who chose to renounce citizenship as of April 30, published by the Internal Revenue Service. Saverin renounced his U.S. citizenship "around September" of last year, according to his spokesman.