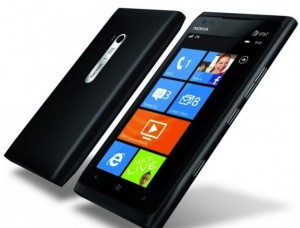 Nokia has been hit with a class-action lawsuit that takes the phone maker to task for claims it made about its Windows Phone lineup.
According to the suit, filed in California district court by Robert Chmielinski, Nokia is guilty of fraud for telling investors that Windows Phone would "halt its deteriorating position in the smartphone market."
"It did not," according to the suit. "This became apparent on April 11, 2012, when Nokia disclosed that its first quarter performance would be worse than expected."
A glitch with the Lumia 900 software, meanwhile, prompted Nokia to offer $100 rebates, "making the phone essentially free," the suit said.
In the suit, Chmielinski pointed to media reports that quote Nokia chief Stephen Elop championing Nokia's Windows Phone options.
In a statement, Nokia said it was aware of the class-action suit. "Nokia is reviewing the allegations contained in the complaint and believes that they are without merit. Nokia will defend itself against the complaint," the company said.
Nokia last month revealed that it sold 2 million Windows Phone-based Lumia devices in the first quarter, a period that was otherwise "disappointing," the company said.
The Windows-based Nokia Lumia line was introduced late last year. The low-cost Lumia 710 was announced for the U.S. in December and made its debut on Jan. 11. Nokia's first high-end Windows Phone device in the states, the Lumia 900, hit stores in April.
Windows Phone has thus far struggled to compete against iOS and Android, despite mostly positive reviews. According to April data from ABI Research, only about 2 percent of the 36 billion apps users are expected to download this year will be for Windows Phone devices. That, however, is twice the share from last year. "Microsoft is gaining momentum, but its starting point is frustratingly low," ABI research associate Lim Shiyang said.
The suit comes several days after Nokia sued HTC, Research in Motion, and ViewSonic for patent infringement.
For more, see PCMag's review of the Lumia 900 and the slideshow below.