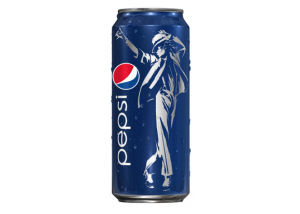 PepsiCo Inc. is going on a reunion tour with The King of Pop.
The Purchase, N.Y.-based company on Thursday announced its deal with the estate of Michael Jackson to use the late pop star's image for its new global marketing push. The nature of the promotion will vary by country, but will include special edition cans bearing Jackson's image, a TV ad in some markets and chances to download remixes of some of Jackson's most famous songs.
Pepsi, which first partnered with Jackson in 1983, did not disclose the terms of its deal with the singer's estate.
The promotion is part of a global marketing blitz planned for the year ahead by Pepsi, which is looking to revive its brand and win back market share from The Coca-Cola Co. Next week, Pepsi is also launching a TV ad featuring singer Nicki Minaj and announcing details of its partnership with Twitter to stream concerts online.
The broader "Live For Now" campaign is intended to amplify the company's longstanding ties with pop culture, said Brad Jakeman, who oversees the creative strategy for Pepsi's carbonated drinks around the world.