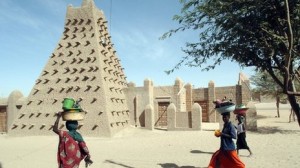 Islamist fighters in Timbuktu have destroyed 2 tombs at the northern Malian city's famous Djingareyber mosque, residents have said.
Timbuktu is a World Heritage site, with centuries-old shrines to Islamic saints, revered by Sufi Muslims.
The al-Qaida-linked Ansar Dine group that seized the city in April says they are idolatrous and wants them removed.