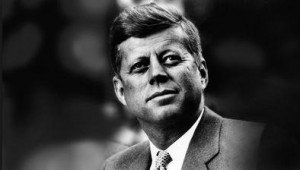 Remembering John F. Kennedy – 50 Years Ago Today & Texas is Still Radical
In a Gallup poll from this year, 61 percent of Americans admit that they don't believe Lee Harvey Oswald was the lone gunman. This is down from the peak of Kennedy armchair conspiracy fomenting in 1976, when 81 percent of Americans believed there was more than one shooter.
If you couldn't guess from the data, there are still a lot of recreational conspiracy theorists.
The Onion poked fun at them in their book of fake headlines from history: ""Kennedy Slain by CIA, Mafia, Castro, LBJ, Teamsters, Freemasons: President shot 129 times from 43 different angles."
The 26 seconds of film that amateur filmmaker Alexander Zapruder shot of the bullets hitting Kennedy serve as exhibit A in nearly every conspiracy theory surrounding the events of November 22 and 23.
Read More at prospect.org