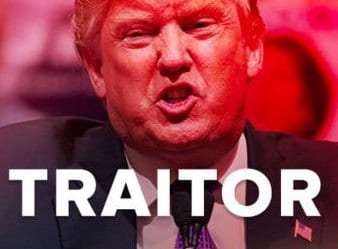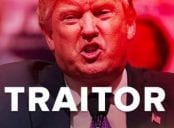 The U.S. withdrawal has forced Kurdish fighters into an alliance with the Russia-backed Syrian government, and American troops could be trapped between two advancing armies.
verything Donald Trump's critics warned would happen when he capitulated to Recep Tayyip Erdogan and cleared the way for the Turkish incursion in Syria is bearing out, with the Kurdish death toll continuing to climb. The region had already been shaken by the retreat of U.S. troops from northern Syria earlier this month, allowing Turkish fighters to target the American-allied Syrian Democratic Forces. But his decision Sunday to direct all troops to withdraw has exacerbated the disaster, forcing the Kurds to partner with a Russian-backed U.S. enemy and potentially allowing for the resurgence of ISIS. As a senior Trump administration official told the Washington Post Sunday, "This is total chaos."
Abandoned by the U.S. and under siege from Turkey, SDF turned to Damascus for help, announcing a deal with Bashar al Assad's Russia-backed government to push back against Erdogan's offensive. As the New York Times noted Sunday, that will allow government forces into Northern Syria for the first time in years, and gives Moscow significant influence over the region—something U.S. policy had long aimed to limit. It's a stunning shift in the conflict, and has put a onetime American ally into an agreement with a sworn American enemy. But Trump has remained defiant, promising sanctions against Turkey and dismissing criticism that his improvised foreign policy has shattered the region's delicate peace. "The Kurds and Turkey have been fighting for many years," Trump tweeted Sunday. "Never ending wars will end!" he added Monday morning.
While Trump and his administration have outwardly maintained that they have the situation under control, reports reveal chaos behind the scenes. U.S. officials told the Times that the military was unable to transfer "high value" ISIS detainees out of the country before the retreat. (Trump sought to shift the blame on Sunday, tweeting that "Turkey and the Kurds must not let them escape.") The incursion has not only resulted in the slaughter of Kurdish fighters and civilians, but has also endangered the U.S. military. American troops have come under fire from Turkish forces, the Pentagon said last week, and Turkey's capture of a key road may complicate their withdrawal process, as the Times reported. Defense Secretary Mark Esper told Face the Nation on Sunday that the planned full withdrawal came as the scope of Turkey's offensive became clear, with U.S. troops "likely caught between two opposing advancing armies." He added, "it's a very unstable situation."