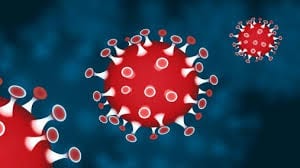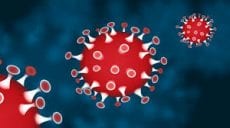 While Trump continues to look for scapegoats to take the blame for his egregious mismanagement of the COVID-19 pandemic (China, Obama, state governors, etc etc), the evidence justifiably pointing fingers at him continues to mount.
The Washington Post reported Sunday that about a dozen Americans working at the World Health Organization provided "real-time" information about the emerging coronavirus to the White House, seeming to undercut President Trump's accusations that the WHO failed to communicate the extent of the disease's threat.
Here are the key facts:
U.S. physicians, researchers and public health experts⁠—many connected to the Centers for Disease Control and Prevention⁠—were working at WHO's Geneva headquarters as part of a years-long rotation, the Post reported, and they provided information about the coronavirus to the White House as it emerged late last year.
CDC officials were consulting with their WHO counterparts since the outbreak began, with sensitive information being shared with U.S. officials (including Secretary of Health and Human Services Alex Azar) in a CDC secure facility, the Post reported.
The WHO often told CDC about its plans or announcements days in advance, the Post reported, citing an unnamed CDC official.
A former Clinton U.N. ambassador, Daniel Spiegel, told the WP, "[WHO] should have been more skeptical about what the Chinese were telling them, but they're totally at the mercy of what governments provide," adding that "they have "no intelligence capabilities, and no investigatory power." [emphasis mine]
Unbelievably, Trump held a teleconference with G7 leaders during which he attempted to turn them against W.H.O. But they aren't buying.
G-7 member nations, including France, Germany, Canada, Japan and the European Union. The nations got together Saturday for a Trump-hosted teleconference that the White House said focused on a "lack of transparency and chronic mismanagement of the pandemic by the WHO." French president Emmanuel Macron "expressed support" for the WHO and highlighted "the key role it must play," according to a statement from his office. German Foreign Minister Heiko Maas said WHO "cannot be weakened or in any way be called into question politically." Canada, Japan and the EU offered similar statements of support for the WHO.
They laugh at Trump behind his back, and rightly so.
Meanwhile, the death toll in America continues to rise because Trump, and Trump alone, chose to ignore numerous warnings that began LAST YEAR and continued to be ignored.
Trump earlier blamed WHO for delays in response to the virus as well as a lack of transparency, but an April 11 New York Times report said warnings issued to the administration by different parts of the federal government in January and February were ignored.
Three days after the Times report, Trump announced a hold on $500 million in funding from the U.S. to the WHO, a move that Democrats say is illegal.
So, here we are. There's an old saying that's applicable:
"When you point a finger at someone or something, there's three pointing back at you."
Source: DailyKos