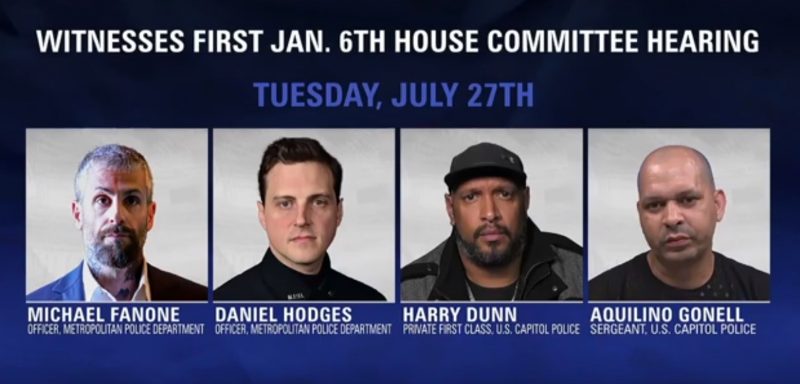 Sergeant Aquilino Gonell shares his account during a emotional House committee hearing into the January 6th Capitol riot. Metro Police officer Michael Fanone described being 'swarmed by a violent mob.' USCP Sgt. Auillino Gonell: "I was more afraid to work at the Capitol' than during an Iraq tour.
The testimony was gut-wrenching and emotional. The video was shocking. The day was heavy and had tears flowing from the witnesses and the congress people including Adam Kinzinger who is one of the Republicans on the committee along with Liz Cheney.
One officer who testified recalled being called the N-word as he stood his ground when confronted by armed rioters waving a Confederate flag a Trump flags and a Christian Flag.