Gov. Ron Desantis' Anti-Mask Order Putting Children's Heath in Danger as Florida Cases Peak Due to Delta Variant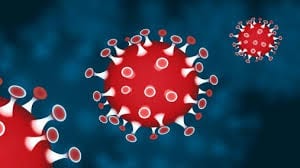 By Shirvan Williams – Please share on social media and email!
Updated 7:05 AM PM, Wed August 18, 2021
There's no doubt the ongoing Covid-19 pandemic has wreaked havoc around the world. Even first-world countries have felt the financial burden and a staggering number of lost lives. The United States has not been an exception and even though they have been able to secure a vast number of vaccines the arrival of Delta variant to their shores has significantly slowed progress down.
The US, like many other countries but worse, has been facing a high number of vaccine-resistant people insisting that the available vaccines have not been tested long enough to be considered an alternative to contracting the virus.
What the country is facing now, however, is the frightening reality that the Delta variant is hospitalizing children. This new development is quite different from the other strains of the virus that did not seem to affect children under 12-years-old as much. What is also complicating matters, even more, is that the US wants to return to normalcy and reopened the new school term recently.
It's obvious now that their approach has to change as more children are hospitalized or infected with the virus. As of August 16, according to the CDC, for the period August 1 – 16, about 48, 657 kids between the ages of 0-17 have been admitted to hospitals throughout the country for Covid-19. They have a rolling daily average of 300 children a day up to the same date.
What has been quite alarming is the states where there seems to be a spike in the number of children who are becoming infected with the virus which began creeping up since last month July (2021).
In the last week of that month, nearly 72,000 new coronavirus cases were reported in kids. That's almost a fifth of all the infections officially recorded in the US. Let's take a look at some of the states in question, which seem to have a common thread, they are mostly in the South.
To fully understand the gravity of the situation consider this, about two weeks ago, around 1,600 children were hospitalized with Covid-19 across the US. That was a new seven-day record and a 27% increase from the previous week.
Florida Children in Danger
Florida has the most cases of kids with Covid-19 in the US. They have over 200 cases of children in the hospital with the virus and the state is experiencing a five-fold increase in hospitalization. To get an even better understanding of what they are facing just two days ago on August 16 it was reported that 5,599 students and 316 employees in the Tampa area were ordered to isolate or quarantine because of potential exposure to the virus. The news broke after the first day of school for Hillsborough County Public Schools on August 10. Notably, this state has a strong anti-vax and anti-mask sector of society. To make matters worse Gov. DeSantis has passed an anti-mask mandate in Florida, but some schools are taking matters into their own hands and defying his order.
Louisiana Hospitals at Full Capacity
According to the medical director of the pediatric intensive care unit at the Our Lady of the Lake Children's Hospital in Baton Rouge, Dr. Kelechi Iheagwara, who spoke with NBC News the situation is quite alarming.
"It is scary, especially for kids who don't fully understand what's going on. They're air hungry, struggling for breath, and it's just scary," she said. She added: "You have the illness, the fear, they can't breathe, they're isolated — that's hard for anyone to understand, but can you imagine what it's like for a kid?"
In that report, she also revealed that her hospital has treated children ranging in ages from 3-week-olds to 17-year-olds in the last few weeks. She also said that space was running out.
Georgia Covid Numbers Surging
On August 6, the Georgia Department of Public Health reported that children ages zero to 17 made up an average of 18% of the cases in Georgia. Even though state officials have said they handle the incoming cases, yesterday, August 17, a worrying statistic was recorded as two newborns were among seven children hospitalized with COVID-19.
Alabama See Increase in Children With Covid
Last Thursday, August 12, there were 22 COVID children inpatients and five were on ventilators at the Children's Hospital of Alabama. The highest number they've recorded since the beginning of the pandemic and they expect the number to go up as the Delta variant spreads.
The detailed the seriousness of the situation in a Facebook post.
"There has been a significant increase in the number of COVID positive patients treated at Children's of Alabama in recent weeks. As of Aug. 12, 2021, we are treating 22 COVID positive inpatients, 5 of whom are on ventilators. For comparison, 13 was our highest COVID census in January 2021 at the height of the last surge."
They added: "This marked increase is due to the community spread of the Delta variant that is impacting younger people, including children. The threat to Alabamians is serious. There are three proven ways to slow the spread of this highly transmissible strain of the virus: Vaccination for everyone 12 and up, masking, especially when indoors, and social distancing. Children's strongly encourages the community to help us protect the most vulnerable in our state by taking all three of these precautions and by following current CDC COVID recommendations, including washing your hands, using hand sanitizer and staying home if you are sick."
One thing is clear the cases of Covid-19 are continuing to climb in children and the Delta variant is proving difficult to handle in states with anti-mask and anti-vaccine strongholds.