Dan Scavino and Kashyap Patel also issued subpoenas as the January 6th Commission zeros in on Trump's inner circle.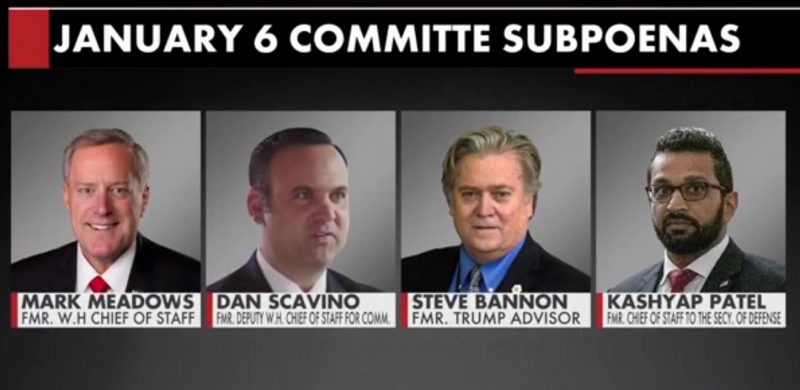 Things have gotten a lot hotter for Trump's circle of seditionists who helped Trump in his quest to overturn the 2020 election with a planned insurrection.
The panel investigating January 6th have gone to the heart of the Trump cronies who were actively involved in the attempt to 'kill Biden's presidency in the crib', a quote by Steve Bannon who was one of the people in Trump's war room planning the attempt to have the votes of the electoral college thrown out in an attempt to throw the election to the House of Representatives.
"The Select Committee is investigating the facts, circumstances, and causes of the January 6th attack and issues relating to the peaceful transfer of power, in order to identify and evaluate lessons learned and to recommend to the House and its relevant committees corrective laws, policies, procedures, rules, or regulations," Committee Chair Bennie Thompson said in a statement issued to the press.
As per the letter, Meadows engaged in multiple attempts to contest the election that Trump lost. Meadows was in direct communications with top officials in several states weeks after the election looking for fraud that ulitimately wasn't there.
As far as Steve Bannon goes, he had conversations with Trump in the weeks leading up to Jan. 6 and a meeting with Trump allies the night before at the a Hotel, which is located close to the White House and is considered the 'war room' which the planners of the insurrection met.
The panel is also seeking information from Kashyap Patel regarding his role in security preparations ahead of the attack, and from Dan Scavino about his efforts to amplify the Jan. 6 insurrection.