Conservative Dominated Supreme Court Votes 5-4 To Not Intervene in the Texas Law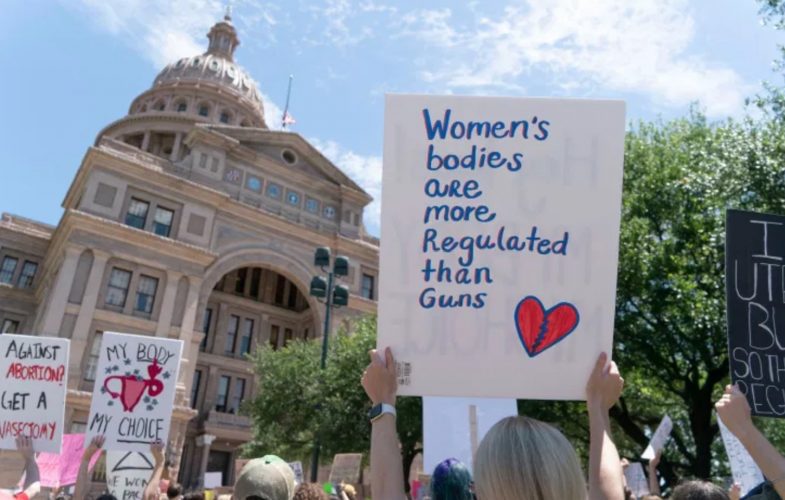 Texas abortion providers are bracing for chaos after a contentious Texas law went into effect today, September 1. The new law stops women from having abortions at six weeks. The law is causing an uproar because many women are unaware that they are pregnant at six weeks and now may have no options when they do discover pregnancy.
According to reporting from CNN, the law officially went into effect after the Supreme Court and a federal appeals court failed to rule on pending emergency requests which were brought by abortion providers.
Due to this lack of intervention, the law can take effect whether or not there is a need for further investigation. Now that law is official, private citizens may be able to bring civil suits against anyone who assists a pregnant person seeking an abortion that is deemed in violation of the ban. It is also a first in the country as no other law of a similar nature has ever gone into effect.
CNN Supreme Court analyst and University of Texas Law School professor Steve Vladeck explained that "now through their inaction the justices have let the tightest abortion restriction since Roe v. Wade be enforced for at least some period of time."
The decision may be an early indicator of how the justices will vote in the upcoming term to rule on the constitutionality of a Mississippi law that prohibits abortion at 15 weeks. What is troubling about the law is that there are no exceptions to the rule except for extreme cases such as medical emergencies. The law stands even if the woman has been a victim of rape or incest.
Abortion providers understandably believe that the passing of the law would "immediately and catastrophically reduce abortion access in Texas." Expressing their frustration with the law, they had previously asked the justices to block the ban while legal challenges were still in the courts. Now many clinics will be forced to close their doors.
They also argued that the new law would cause the "barring care for at least 85% of Texas abortion patients". What is interesting about the law is that a number of people can now be legally prosecuted including even a person who drives their friend to get an abortion. Other persons who could be charged include anyone who provides financial assistance to someone seeking an abortion after the specified period.
The fallout from the new law
Reports also indicate that abortion access in the state has already begun to decline giving conservatives the desired effect that they were after. At least one clinic Whole Woman's Health told CNN that, their waiting rooms were filled with patients, and that "anti-abortion protestors are outside, shining lights on the parking …we are under surveillance."
There's been no word from the Supreme Court about their decision not to intervene prompting harsh criticism from human rights supporters.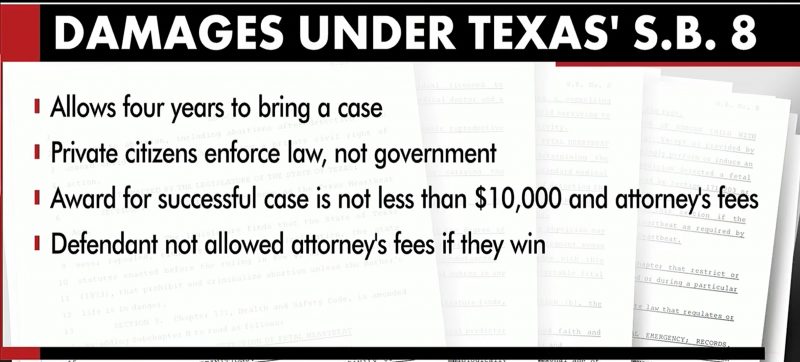 The new approach to the law originally was meant to make it more difficult to bring a pre-enforcement challenge will now allow private citizens to bring civil suits against anyone who assists a pregnant person seeking an abortion in violation of the ban.
That means any private citizen from anywhere in the US can sue and collect $10,000 plus legal fees.
Many who support the rights of women to get abortions have said that both the Mississippi and Texas laws are a direct challenge to Roe v. Wade decision which established legalized abortion in 1973. That ruling states that abortions up to about around 24 weeks of pregnancy are still legal.