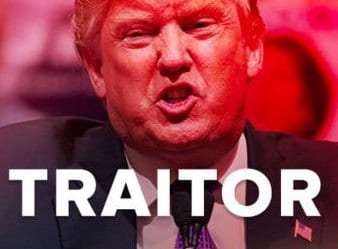 There is now concrete evidence against former President Donald Trump which implicates him and a top lawyer in trying to overturn the 2020 presidential election and by extension the rule of law. The evidence has emerged following a report published by the Senate Judiciary Committee earlier today, October 7.
It confirms what many have long thought, that there was a deliberate attempt to overturn the lawful election results earlier this year in January.
The report is based on witness interviews of former Justice Department officials and uncovers the type of action that Trump and his lawyer tried to implement. According to the report, Trump asked the Justice Department, not once but nine times to undermine the results. It also states that his chief of staff Mark Meadows went against administration policy to try and coerce a Justice Department lawyer to investigate claims of election fraud.
The report took eight months and is just six pages shy of 400 pages long. It is aptly titled, "Subverting Justice" and had some damning findings like the fact that Trump was thinking about replacing then-acting Attorney General Jeffrey Rosen with Jeffrey Clark, a DOJ lawyer who shared his view that the election was unfair.
At one point Rudy Giuliani's conspiracy theory that an Italian contractor used military satellites to manipulate voting machines and flip votes was mentioned. A now widely debunked conspiracy theory. It also implicated several of his top advisers.
The report, compiled by a Democratic-led committee stated that there was clear evidence that his conduct could be an abuse of presidential power. The republicans have already got together to try and do damage control with their own version of the report. According to Republican Sen. Chuck Grassley's office, Trump was innocent and his only crime was that he "listened to his senior advisors and followed their advice and recommendations."
He also said: "The available evidence shows that President Trump did what we'd expect a president to do on an issue of this importance."
Senior Democratic senator, Senate Judiciary Chairman Dick Durbin gave a more objective interpretation of the findings when he appeared on CNN's "New Day" earlier today.
"First phase, Trump goes to court. Loses every lawsuit, which claims there was voter fraud in the election. Next, he decides he has to take over the Department of Justice and the attorney general, and have the attorney general push this narrative on to the states to tell them to stop from sending in their Electoral College vote totals," he said.
He added, "When that failed — and our report goes into graphic detail of the efforts that were made — the third step was to turn the mob loose on the Capitol the day we were counting the ballots."
In an official statement, he continued "Donald Trump would have shredded the Constitution to stay in power. We must never allow this unprecedented abuse of power to happen again.".
What happens next?
The Senate Judiciary Committee has already announced that they will be referring Trump to the DC Bar for a review of his professional conduct. Among the rules that bar attorneys may have breached include assisting in fraud and interfering with the administration of justice.
Even with all of this damning evidence so far, the report is not complete and the committee is still looking into criminal offences. Clark is implicated but has not been officially charged and he was not called upon to give evidence as the committee relied on Justice Department officials testimonies.
The committee also explained how Clark used Rosen and Richard Donoghue, then the second-in-command at the Justice Department, to use the office to announce election fraud investigations.
"Clark's proposal to wield DOJ's power to override the already-certified popular vote reflected a stunning distortion of DOJ's authority: DOJ protects ballot access and ballot integrity, but has no role in determining which candidate won a particular election," the committee wrote.
The trail
The committee uncovered a series of interactions between the President and Rosen and Donoghue which started in mid-December with an Oval Office meeting. They found a trail of phone calls that went all the way up to January 3. Most of the conversations were based on Trump's feelings that the internet was on his side and that many people were buying into the conspiracy theories being spouted.
He pushed the idea that there was election fraud in Pennsylvania and Arizona. At one point Rosen is believed to have said to the president that you "can't and won't just flip a switch and change the election." Trump's response was to have him make an official statement and then just "leave the rest to me and the [Republican] Congressmen."
Rosen stood firm in his resolution. The report notes: "According to Rosen, Trump opened the meeting by saying, 'One thing we know is you, Rosen, aren't going to do anything to overturn the election'".
This was during a meeting on January 3.
"Over the course of the next three hours, the group had what Donoghue called 'a wide-ranging conversation' focused on whether Trump should replace DOJ's leadership, install Clark in Rosen's place, and send Clark's proposed letter—and whether Clark was even qualified to assume the Acting Attorney General position. Rosen and Donoghue told us that by this point, Clark's proposed letter and his potential role as Acting Attorney General were intertwined," another part of the report states.
Donoghue and Rosen further told the committee that White House lawyers Cipollone and Patrick Philbin kept pushing back on the plan to replace Rosen with Clark. Cipollone even described Clark's letter as a "murder-suicide pact". Both attorneys threatened to resign.
This did not deter Trump who "continued for some time to entertain the idea of installing Clark in Rosen's place."
The misuse of office caused ripples. At one point, the U.S. attorney in Atlanta, Byung Jin Pak, resigned as Trump and his allies kept pushing their agenda of election fraud. The committee uncovered the fact that it was Trump who forced Pak's resignation because he believed he was a "Never Trumper" who wasn't doing anything about supposed election fraud in Georgia.
Recommendations
The panel has made several recommendations but has also admitted that many of the concerning issues that have been found are beyond its purview. Instead, they have suggested that these issues be examined by the House Select Committee investigating the January 6 assault on the U.S. Capitol.
What's also extremely troubling about the findings is that the committee discovered that Trump tried to use the Justice Department as part of his attempt to reverse the results of the 2020 election through a group called the "Stop the Steal". This group included some high ranking Congressmen including Scott Perry of Pennsylvania, Pennsylvania state Senator Doug Mastriano and conservative attorney Cleta Mitchell.
"These ties warrant further investigation to better place Trump's efforts to enlist DOJ in his efforts to overturn the presidential election in context with the January 6 insurrection," the report further stated.
This seems to be only the beginning of a far and wide investigation into Trump's erratic and dangerous behaviour having lost a free and fair election. We will have more as this story develops.