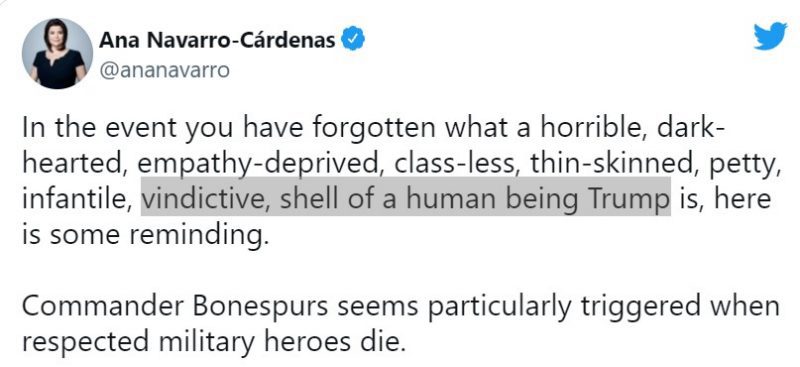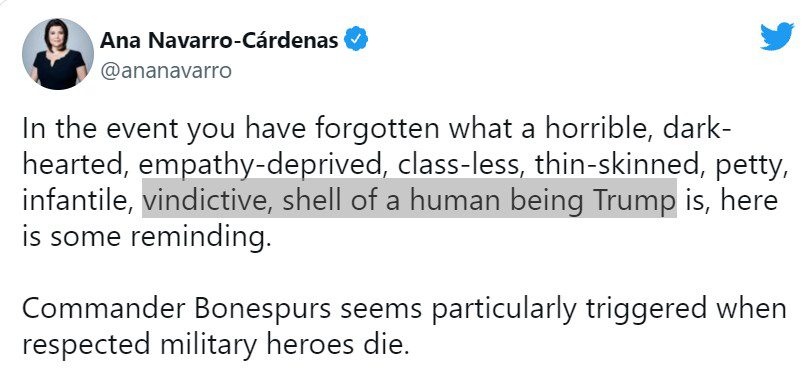 Tributes poured in from around the globe following the news of the death of Colin Powell, once a decorated soldier and respected US policy shaper. However, there was one man who showed once again just how classless and attention-grabbing he is. That man is none other than Donald Trump who just 24 hours after Powell's death, used the tragic circumstances, to try and grab headlines with a vile statement.
"Wonderful to see Colin Powell, who made big mistakes on Iraq and famously, so-called weapons of mass destruction, be treated in death so beautifully by the Fake News Media, he started, before adding, "Hope that happens to me someday. He was a classic RINO, if even that, always being the first to attack other Republicans. He made plenty of mistakes, but anyway, may he rest in peace!"
While it is well-known that Powell was an open opposer of Trump's tactics, the statement is still unwarranted in the wake of a former statesman's death. His statement shows yet again his penchant for invoking a response from his followers. To show just how classless it was, compare it to former President George W. Bush who said, "Laura and I are deeply saddened by the death of Colin Powell. He was a great public servant, starting with his time as a soldier during Vietnam."
Former President Barack Obama said, "General Powell was an exemplary soldier and an exemplary patriot. He was at the center of some of the most consequential events of our lifetimes."
Even Trump's former vice president, Mike Pence, said Powell was "a true American Patriot who served our Nation with distinction in uniform."
Even in death, Trump is still at war with Powell who openly exposed the Republican party's decline into unscrupulous politics. He publicly disavowed Trump and admitted that he voted for Obama, Hillary Clinton and finally Biden. Trump's childish statement reflects just how he handled the US during his time in office. Whoever speaks against him should be immediately denigrated, even in death.
Nicaraguan-American political strategist and commentator, Ana Navarro-Cárdenas, Tweeted, "In the event you have forgotten what a horrible, dark-hearted, empathy-deprived, class-less, thin-skinned, petty, infantile, vindictive, shell of a human being Trump is, here is some reminding."
Take a look at what some other critics had to say about the statement on Twitter below:
Trumps full statement
"Wonderful to see Colin Powell, who made big mistakes on Iraq and famously, so-called weapons of mass destruction, be treated in death so beautifully by the Fake News Media. Hope that happens to me someday. He was a classic RINO, if even that, always being the first to attack other Republicans. He made plenty of mistakes, but anyway, may he rest in peace!"