Alex Jones held liable for Sandy Hook Lies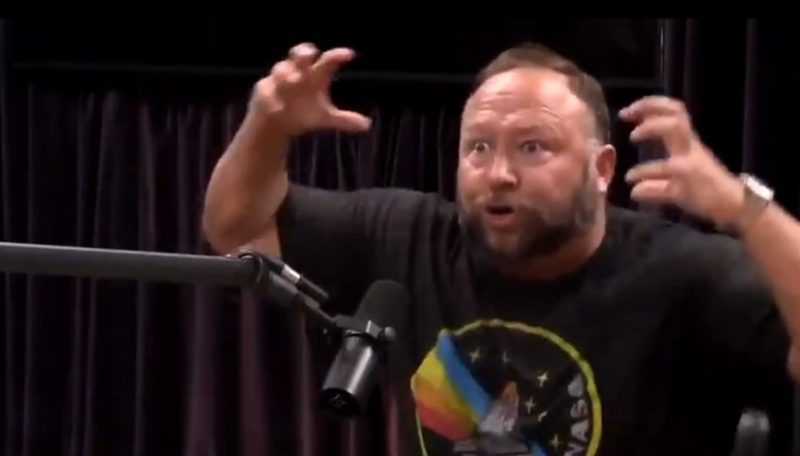 A Connecticut judge has found Infowars host Alex Jones guilty in all four defamation cases brought by the parents of children killed in the Sandy Hook elementary school. The conspiracy theorist claimed that the massacre was a hoax.
Judge Barbara Bellis issued the ruling because Jones refused to abide by court rulings and failed to produce evidence. She said Jones and his companions, Infowars and Free Speech Systems, failed to turn over records that might have shown how or if they had profited from spreading misinformation.
This means that the families have won the four lawsuits against Jones, and the jury will decide how much in damages Jones should pay to the families.
The 2012 horrible mass shooting in Connecticut resulted in the death of 26 people, out of which 20 were first-grader children. Adam Lanza, the 20-year-old murderer, killed his mother before the shooting and then killed himself in school. Since the shooting, Jones claimed that the shooting was a "false flag" operation designed by the government to enforce stricter gun laws. He claimed that the shooting was "completely fake with actors", "synthetic" and a "giant hoax". Due to this claim, the families had been targets of in-person and online harassment, even death threats.
Chris Mattei, the attorney representing the victims, said to Hartford Courant, "Mr. Jones is very used to saying whatever he wants to say from the comfort of his own studio, but what I think this case has shown is that when he is forced to defend his conduct in a court of law and comply with court orders, that it's a very different ballgame."
He also said, "Mr. Jones was given every opportunity to comply but, when he chose instead to withhold evidence for more than two years, the Court was left with no choice but to rule as it did today. While the families are grateful for the court's ruling, they remain focused on uncovering the truth."
After the ruling, Jones went on to the show and said, "These individuals, again, are not allowing me to have a jury trial because they know the things they said I supposedly did didn't happen," he said. "They know they don't have a case for damages. And so the judge is saying you are guilty of damages, now a jury decides how guilty you are. It's not guilty until proven guilty."
Jones' lawyers have denied not obeying court rules and have asked for Bellis to be removed from the case, claiming she has been partial. It's unsure if they are planning to appeal the judgment.
Last month, a Texas judge issued a similar ruling against Jones in three defamation lawsuits brought about by the Sandy Hook families in that state, due to Jones and his company's failure to produce documents.
In the three lawsuits in Connecticut, Jones was previously charged for violating court orders and for his angry outburst in his show against Mattei. He is also barred from filing a motion to dismiss the case.
Sen. Chris Murphy, D-Conn, a member of US House then, swearing into the Senate less than a month later, said he still stays in touch with families involved. Murphy said, "It's sick — and I'm glad that, at least today, several families from Sandy Hook have their day in court and have been able to reach some justice". According to his speech, the families have been traumatized repeatedly, first by losing their loved one and then being targets of conspiracy theories, which claimed it was to promote a politically motivated agenda. After claiming the shooting was a hoax in his show involving actors, Jones has since acknowledged that the shooting did occur.