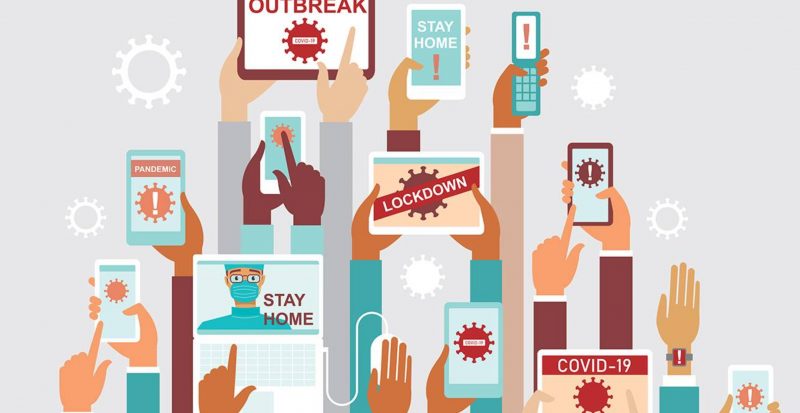 In September 2021, the analysis showed that the US had fallen to the bottom of a list of the world's seven leading economies when it came to vaccination rates against Covid-19.
In September, according to figures from World in Data at the University of Oxford, the US reported 62.27% of its population being vaccinated. This percentage also includes those who got the first dose.
During the pandemic, the public was bombarded with various kinds of information, from vaccination percentage, infection rates to hospitalization rates, different vaccines, and their effectiveness, and information on masks. In this ever-growing chaos of data, there are also reports of misinformation and misunderstandings, which can eventually misshape policies. And these misunderstandings are spread by big cable news followed by thousands of people in the US.
Recently, Lara Logan, Fox Nation host of "Lara Logan Has No Agenda", criticized vaccination mandates and claimed the response to Covid-19 has been exaggerated, claiming baselessly that the death rates are comparable to seasonal flu. She has also stated it's not necessary for vaccine mandates for a disease that "ultimately is very treatable".
She went to the extent to compare Dr. Anthony Fauci, Director of the National Institute of Allergy and Infectious Diseases to Josef Mengele, a Nazi doctor, also known as the "Angel of Death", who conducted experiments on prisoners without any regard to their life or safety. She said, "This is what people say to me, that he doesn't represent science to them. He represents Joseph Mengele, the Nazi doctor who did experiments on Jews during the Second World War and in the concentration camps. And I am talking about people all across the world are saying this."
This is not the first time that renowned cable news has been spreading misinformation on the covid vaccine. In July 2021, Chris Hayes, MSNBC host, called out Fox News for sabotaging vaccine efforts and said, "A big part of vaccine resistance in the aggregate in the U.S, is being driven by the opposition of conservatives, conservative media."
Some Fox News hosts, such as Brian Kilmeade claimed during Fox News Primetime that the vaccines might now work. Sean Hannity, host of "Hannity", also claimed that the Cleveland Clinic "says you don't need the vaccine if you have natural immunity. That means, in other words, you don't need any vaccine." Tuck Carlson, another one of those hosts, said "It makes you think, once you think about it, that maybe none of this is really about COVID. Maybe it's about social control".
In July 2021, according to Media Matters Study, Fox News undermined vaccination efforts in about 57% of their segments from June 28th-July 11th. The cable news has been subtly trying to sow doubt about vaccination and that is still evident with the recent statements claimed by Logan.
Hayes slammed Fox News saying, "The dominant perspective of that network from the beginning of the pandemic has been, 'Who cares if all those people die? They are old, poor, or sick anyway'." Not only MSNBC, but other news channels have also called out Fox News for spreading fear and misinformation about the vaccine.
Hayes also pointed to footage from inside the Fox News Bureau in Washington, where every employee seemed to be wearing masks at work. Hayes said, "Inside Fox News, everyone takes this seriously. They're in on the joke I guess?. He also said, "They understand the science is quite solid. They understand the methods preventing infection, severe illness, hospitalization, and death. The methods for maintaining a safe workplace are all pretty clear. When they go on air, they undermine that exact message."
Currently, in the US, 459 million doses have been given with an average of 1.07 million doses administered last week.