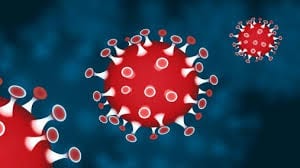 The omicron variant cases are on the high and in the midst of it, some governments are bringing back tight restrictions, while some are hesitant. Health officials also warn that New Year gatherings presented an open invitation to increase the cases further. 
In Britain, cases are soaring with daily infections in England closing to 100,000. Hospital admissions reached more than 70% on Christmas a week earlier. Health Secretary Sajid Javid said on Monday, no other restrictions will be introduced before the new year.
The restrictions are divided across the country, where nightclubs have been ordered to close in some places in the UK, whereas only limited gatherings are allowed in Scotland, Northern Ireland, and Wales.
Javid said, "When we get into the new year, of course, we will see then if we do need to take any further measures, but nothing more until then, at least."
In the US, specifically San Francisco and Sacramento, restaurants, bars, and midnight fireworks are closed until after New Year. Dr. Sara Cody, Public Health Officer in Santa Clara County said on Tuesday, that the no. of covid cases and case rate has tripled in her county. "What we do know is that our case rates are going up incredibly fast," she said. "And some proportion of people that get sick, will require a hospital bed. So we are anticipating that our cases will exceed what they did last winter. So even a small proportion will have a significant impact on our hospitals. And that's what we are concerned about."
Dr. Cody also suggested wearing a mask if there are plans for indoors and encouraged moving the gathering outside. However, the best way to avoid omicron, she said, is to avoid gatherings altogether.
The Biden Administration has been highlighting the importance of vaccinations, booster shots, and rapid testing. In New York City, starting Monday all businesses are to bar unvaccinated employees from the workplace.
Meanwhile, the Netherlands was the first EU country to re-enter lockdown. They have already shut down non-essential stores, restaurants, bars and have extended school holidays.
In Belgium, new restrictions were introduced on Monday and over the weekend, mainly banning shopping in large groups, and shutting down movie theaters and concert halls.
In France, new restrictions will be laid after New Year's. Big events will be limited to 2,000 people indoors and 5,000 outdoors, eating and drinking will be prohibited in theaters, sports venues, and public transportation. And working from home will be mandatory for at least 3 days a week for employees whose jobs make it feasible.
In Greece, infections reached nearly 9,300, recording the highest one-day total of new infections. Authorities announced new restrictions will be laid in after New Year's.
In some places though, the government is unwilling to impose any restrictions and is also facing backlash to impose any.
In Poland, with daily death tolls reaching 500, the government has allowed nightclubs to re-open on New Year's Eve, since they are hesitant to go against majority voters opposed to restrictions and mandatory vaccinations.
In Russia, no restrictions or additional travel curbs will be imposed for New Year's. In fact, many of the precautions will be lifted for the holiday period that runs for 10 days starting New Year. Russia has recorded the highest death toll in Europe. The official Rosstat statistical agency estimated that Russia had 537,000 COVID-19 related deaths between April 2020 and October 2021.
In Belgium, the government faced heavy criticism for closing theaters and art centers. Michael De Kok, artistic director of the Flemish Royal Theater said, "We need it also for our mental health. It is the only way for people to live experiences, to tell stories. It is of paramount importance for us to be open in these complicated and complex times." Some movie theaters still stayed open in an act of defiance.
Like Dr. Cody said, the best to avoid getting infected is to avoid gatherings altogether. So please, protect yourself and your loved ones.