Coup details revealed in a new memoir by Trump Trade Adviser Peter Navarro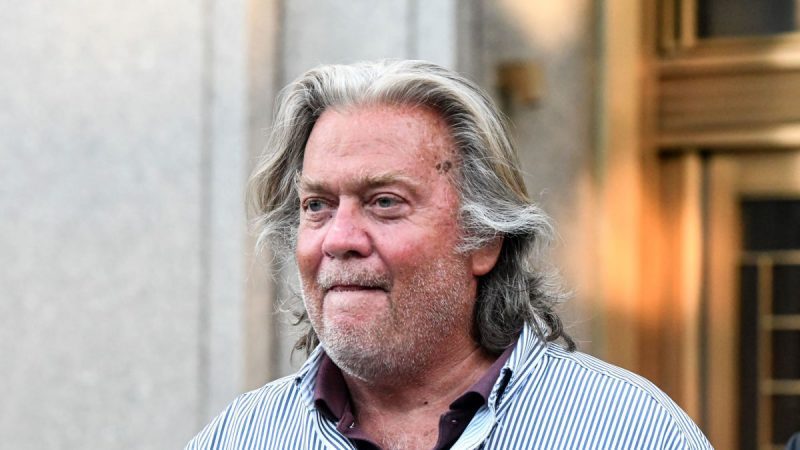 Recently indicted, right-wing provocateur and former Trump house official Steve Bannon was one of the people behind the last dire plan by Republicans in Congress to overturn the 2020 elections certification.
The plan dubbed as "Green Bay Sweep", was recently revealed in a published memoir by Peter Navarro, Trump's former trade adviser, who wrote in detail how he stayed in touch with Bannon as they put the plan into action, along with allies in Congress. In an interview last week, Navarro exposed his role in the plan, revealing other politicians involved in the plan, such as Rep. Paul Gozar, and Senator Ted Cruz. 
According to him, there were over 100 congressmen committed to the plan. "We spent a lot of time lining up over 100 congressmen, including some senators. It started out perfectly. At 1 p.m., Gosar and Cruz did exactly what was expected of them. It was a perfect plan. And it all predicated on peace and calm on Capitol Hill. We didn't even need any protestors, because we had over 100 congressmen committed to it."
Senator Cruz signed off on Gozar's official objection to counting Arizona's electoral ballots. There's currently no indication from the Jan 6 House panel seeking testimony or documents from Cruz or Gosar. However, the panel has recently upped their efforts to seek evidence from other congressmen who were involved in efforts to retain Trump in his presidential position such as Rep. Jim Jordan and Rep. Scott Perry.
Bannon said, "The Green Bay Sweep was very well thought out. It was designed to get us 24 hours of televised hearings. But we thought that we could bypass the corporate media by getting this stuff televised. My role was to provide the receipts for the 100 congressmen or so who would make their cases… who could rely in part on the body of evidence I'd collected. To lay the legal predicate for the actions to be taken."
Navarro acknowledged that the plan never really had a good shot at decertifying results. But, they were hoping to delay the certification process by hoping to force journalists to cover the allegations. They were also hoping to increase pressure on the former vice-president, Mike Pence, to send the electoral votes back to 6 contested states, where the Republican-led parliament would try to overturn the results. And the only way they thought they could increase pressure on Pence would require news coverage.
In the plan, after Navarro provided the raw materials, the next phase of the plan was in Bannon's hands. "Steve Bannon's role was to figure out how to use this information—what he called 'receipts'—to overturn the election result. That's how Steve had come up with the Green Bay Sweep idea. The political and legal beauty of the strategy was this: by law, both the House of Representatives and the Senate must spend up to two hours of debate per state on each requested challenge. For the six battleground states, that would add up to as much as twenty-four hours of nationally televised hearings across the two chambers of Congress."
He also noted in his book that Bannon was the first person he communicated with on Jan 6th. He wrote, "Steve Bannon has us fully ready to implement our Green Bay Sweep on Capitol Hill. Call the play. Run the play."
Later that day, Bannon made many references to the football-themed strategy in his daily podcast, War Room Pandemic. Bannon said on the show, "We are right on the cusp of victory. It's quite simple. The play's been called. Mike Pence, run the play. Take the football. Take the handoff from the quarterback. You've got guards in front of you. You've got big, strong people in front of you. Just do your duty."
Contrary to what's been recently revealed, Navarro starts off the book's chapter by mentioning that "Stephen K. Bannon, myself, and President Donald John Trump" were "the last three people on God's good Earth who want to see violence erupt on Capitol Hill". In fact, Navarro said the Jan 6 House panel wouldn't find anything in the plan involving violence and that the mob attack actually ruined the plan because that impelled Pence and other Republicans to follow through with the certification. Navarro also said that he never directly spoke to Trump about the plan but Trump was on board. According to him, Trump was "briefed" on the law and "how Pence had the authority to it".
As of now, Navarro hasn't heard anything from the Jan 6 House panel yet and Bannon is now being prosecuted by the Justice Department for criminal contempt of Congress.