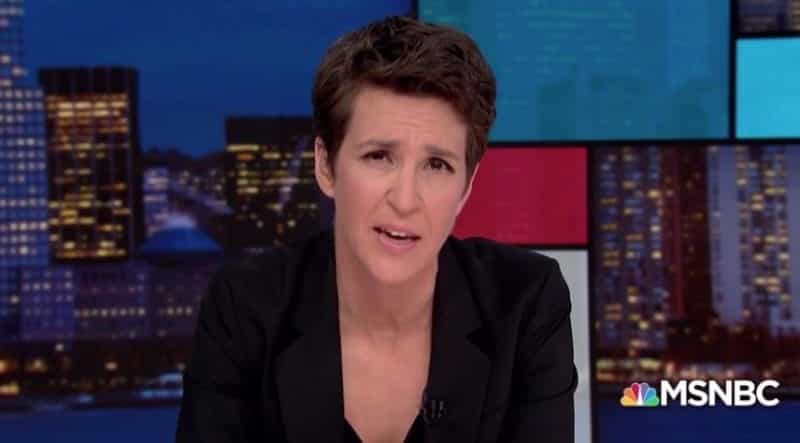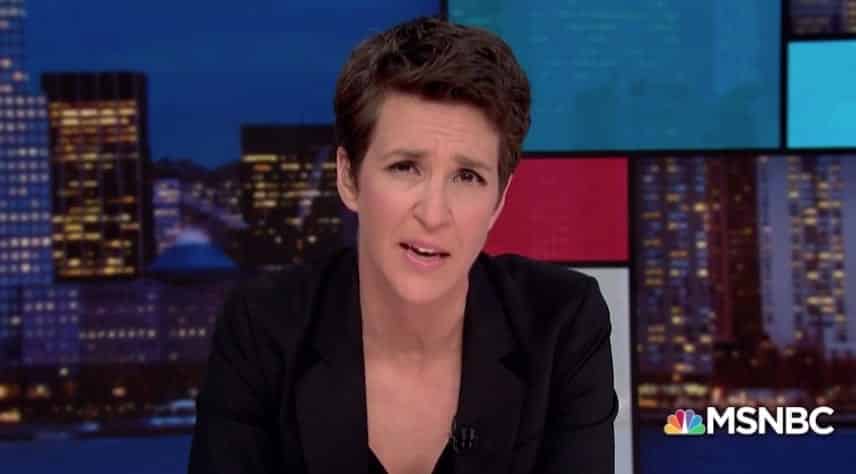 Rachel Maddow is taking a hiatus from her show starting this Friday and plans to focus on other projects for NBCUniversal.
After rumors of her leaving the network for good, Maddow renewed her contract last year, agreeing to stay with MSNBC until 2024. However, on Monday, Business Insider reported that the host will temporarily leave the show to focus on projects, including a movie directed by Ben Stiller. In addition, her projects include the film adaptation of podcasts and book Bag Man that Stiller has agreed to direct and is to be produced by Lorne Michaels. (continued…)
Maddow said in her monologue, "I'm going to take a little bit of time off from this show to go help with the movie. And also to work on a few other things that I have cooking with NBC right now, including a new podcast."
"So just like late night hosts sometimes go on hiatus in their shows, I'm going to go on hiatus for a little bit here from this show so I can work on some of those other projects. In addition to the movie, the Bag Man movie, and the podcast that I'm working on, the paperback of the Bag Man book is also coming out in just a few weeks, it's coming out in April, there's an adaptation of a different book that I want to try to make for TV as well that I've just started working on. There's all this stuff I've been working on that I want to … work some more on."
With Maddow gone, an MSNBC source has said that rotating hosts will fill in her place. Maddow has suggested that she will be back in April, however, it is unclear as to how exactly she will be off from the show. Regardless, she will appear for special event coverage, such as the State of the Union Address to be held on March 1st.
Maddow is MSNBC's highest-rated host and her departure could mean some serious changes for MSNBC. Maddow said, "There may eventually be another hiatus again sometime in my future, but for now we're just taking it one step at a time. Again, I'll be here through Thursday of this week then I'm going to have a few weeks off." This has given rise to speculations about whether she will completely return back to the nightly broadcasts or take a less tedious schedule. Maddow's importance for the MSNBC brand is enormous since her 9pm show is a favorite amongst the liberal viewers and the only prime-time program that comes close to Fox News ratings.
Currently, the executives of MSNBC are deciding on schedules. The cable news announced last week that Brian Williams, a former popular 11 pm host, will be replaced by anchor Stephanie Ruhle, with the "Morning Joe" team extending and taking over the 9-10 am hour.