COMPANIES CONTINUE TO LEAVE RUSSIA IN DROVES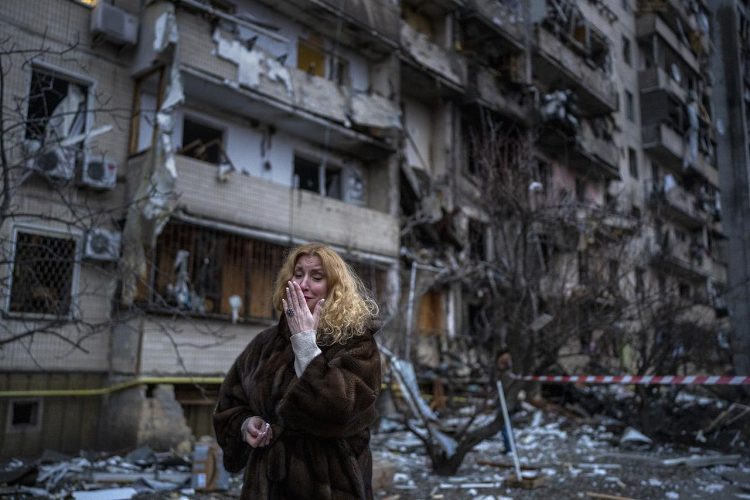 On Wednesday, the Pentagon again rejected Poland's request to send its Soviet-era warplanes through the US, saying that sending warplanes could further escalate the invasion and draw in NATO, resulting in a war between them and Russia.
Meanwhile the EU has come up with a fourth round of sanctions on Russia, according to EU Commission President Ursula Von De Leyen. Meanwhile, the US has banned imports of Russian oil, with Biden also announcing a ban on Russian seafood, vodka, and diamonds. The EU has laid down plans to significantly cut imports from Russian oil and gas by two-thirds across a year, which has led to several companies pulling out of the Russian market. All these effects of sanctions were felt quite well on the global markets, as oil barrels came to $120 a barrel.
On the ground Russian forces continued their advances in Southern Ukraine, however, there was slow progress made amid Ukrainian resistance. Now the Fighting is getting worse in and around Kyiv. Heavy explosions have been heard and the bombing of a residential building killed civilians, say officials. The Russians, seemingly frustrated with the lack of progress are turning to more brutal tactics, bombing civilians and completely levelling city blocks, bombing hospitals and more civilians targets. The brutality of the Russian Army seems endless.
Up till now more than 2.3 million people have fled Ukraine, whereas Russian troops have already seized the strategic city of Kherson on the Black Sea. Russia blocked access to BBC, Deutsche Welle, Facebook, Twitter, and the US-funded Voice of America in retaliation for banning Sputnik and Russia Today in Europe. Big brands like McDonald's, Starbucks, Pepsi and Coca Cola have also halted operations in Russia. Even Youtube has blocked access globally to channels associated with Russian state-funded media.
Former UK ambassador, David Landsman said while speaking to Al Jazeera, "Western businesses are completely caught up in a race to demonstrate their revulsion towards what's going on in Ukraine. They are withdrawing in large numbers. It's hard to see them returning any time soon unless there is some sort of compromise negotiated settlement in due course between Ukraine and Russia."
The ultimate goal of European Commission President Ursula von der Leyen is to become totally independent of Russia's coal, oil and gas- a way to pressurize Russia and to accelerate transitioning to green energy. She said, "The quicker we switch to renewables and hydrogen, combined with more energy efficiency, the quicker we will be truly independent and master of our own energy system."
The invasion is further intensifying with Russia striking east-central Dnipro for the first time, killing at least one person. Lutsk and Ivano-Frankivsk airfields have also come under attack. And Russian troops have inched closer to Kyiv and seem to have repositioned themselves, according to satellite imagery and US intelligence assessments.
UK's ambassador to the UN, Barbara Woodward has accused Russia of war crimes in Ukraine. She said on Friday, "Russia is invading Ukraine in violation of international law. Russia is killing hundreds of civilians through indiscriminate shelling of Ukrainian cities. It is using cluster munitions and thermobaric rockets, weapons designed to inflict maximum damage wherever they are deployed. It is targeting hospitals and schools and committing war crimes."
Biden is going to sign a spending bill that contains $13.6 billion in emergency military and humanitarian aid to Ukraine. Senate Majority Leader Chuck Schumer said, "We're giving the Ukrainians billions for food, medicine, shelter, and support for the over two million refugees who have had to leave Ukraine."
As of now, more than 2.3 million people have left Ukraine in the last two weeks. As of March 9th, the UN has said that at least 516 civilians had been killed and 908 others wounded, but says that the real number is much higher. On March 9th, the city's mayor said that a group of evacuees left Enerhodar through the humanitarian corridor. Enerhodar houses the Zaporizhzhya nuclear power plant, the largest one in Europe, which was captured by the Russian forces on March 4th.