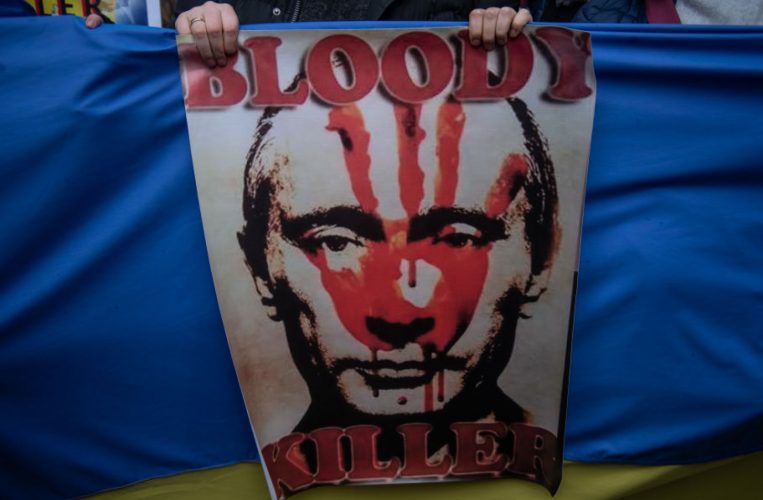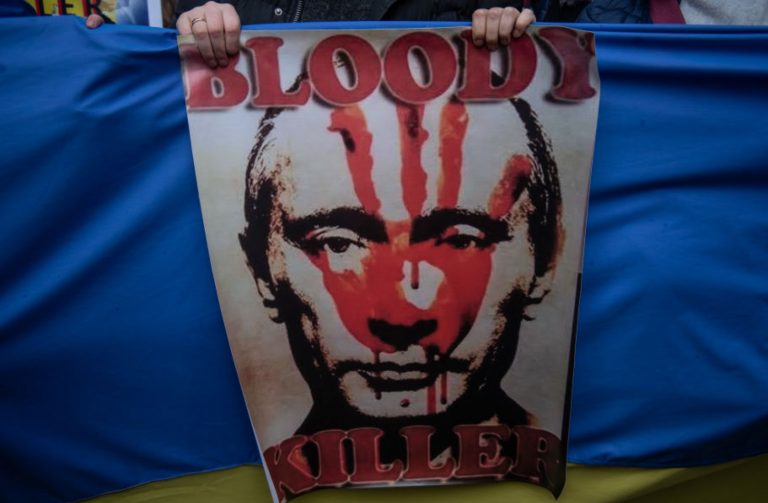 A report by a supposed FSB analyst claims that Putin's war in Ukraine will be a "total failure", comparable to the collapse of Nazi Germany. The report was over 2,000 words, which said that the Russian forces have "no options to victory, only defeat" as they continue to head-butt with Ukraine's resistance.
It is reported that the Russians killed in this war may be over 10,000- a number similar to the one released by the Ukrainian officials. The whistleblower claimed that the Federal Security Service (FSB), the successor of KGB, was being blamed for Russian forces' failure to make significant progress into Ukraine. The report also alleged that Moscow had lost contact with a number of the forces sent into Ukraine, so basically they don't even have an accurate death toll. In addition, the report dared to compare Russia's mistake to those of Nazi Germany and said that Moscow's "starting position" was similar to "Germany in 1943-1944".
According to Russian Foreign Minister Andrei Kozyrev, Putin is not "insane" but "immoral". He said that Putin believes his war on Ukraine is logical because he has strongly started to believe in his false propaganda that Ukrainians are "neo-Nazis". Kozyrev, who served under President Boris Yeltsin, believes that Russia will not use nuclear weapons and thinks that "Putin is a rational actor". He wrote, "[Putin] also started to believe his own propagandists that Ukraine is run by a Nazi-Bandera junta. Perfect pretext to 'de-Nazify' Ukraine." He also said that Putin miscalculated and that simply makes him "wrong and immoral".
Russian people are already facing the severe consequences of this war. With hard sanctions being slapped on Russia's face, even the network payment processors, Visa and Mastercard announced that they will be suspending operations in Russia over this war. Visa said in a statement that over the following days, cards issued in Russia will not work abroad, as well as, foreign issued cards in Russia. Mastercard also issued a ban akin to Visa, stating that cards issued by Russian banks will no longer be supported by them and any Mastercard issued outside the country will not work in any Russian ATMs or merchants.
It's unclear who wrote the letters released early Friday, however, Christo Grozev, an expert on Russia's security service said he had shown the report to two FSB contacts who told him that it was definitely written by a colleague. The report talks about details, which wouldn't be usually disclosed to the public, such as, how furious the Chechen leader Ramzan Kadyrov is with Moscow after his "kill squad" sent to kill Zelensky was wiped out by the Ukrainian troops. The report claims, "Even with minimum resistance from the Ukrainians we'd need over 500,000 people, not including supply and logistics workers."
The report also mentions the likelihood of a nuclear attack against the West. "Is there a possibility of a local nuclear strike? Yes. Not for military purposes (it will not give anything – this is a defense breakthrough weapon), but with the aim of intimidating others. At the same time, the soil is being prepared to turn everything to Ukraine – Naryshkin and his SVR are now digging the earth to prove that they secretly created nuclear weapons there".
However, after mentioning the possibility of a nuclear attack, the report also claims, "From the cynical, I will only add that I do not believe that VV Putin will press the red button to destroy the whole world." According to the writer, there is no "one-man red button" formula and more than one person is involved in the decision making process and someone is bound to go against it. "Secondly, there are some doubts that everything is functioning [in Russia's nuclear deterrent]. Thirdly, and this is the most vile and sad thing, I personally do not believe in the readiness to sacrifice oneself of a person who does not let the members of the Federation Council, but his closest representatives and ministers, come close to him."
The report seems to be an analysis of what Putin might do and will do from a person who seems to be well aware about Russia's strength, their plans and even the war consequences. The report also states the likelihood of this war becoming an international conflict, expecting to send an ultimatum to the West regarding the hard sanctions. Well, we have yet to see and understand why this invasion is taking place and what Putin will do if he gets to invade Ukraine.