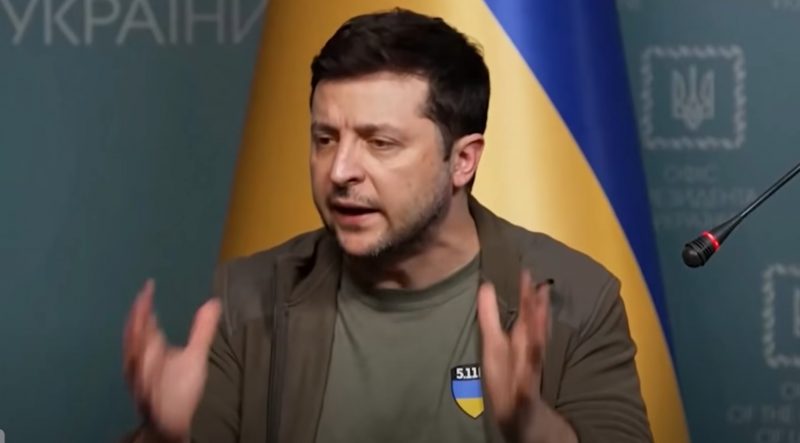 Ukraine's President, Volodymyr Zelensky reportedly survived three assasination attempts last week. The attempts were foiled by subversive anti-war members within Russia's Federal Security Service (FSB), who alerted the Ukrainian officials.
The attempts were confirmed by the Ukraine Secretary of National Security and Defense. The attacks were reportedly attempted by mercenaries with the Wagner Group as well as Chechen special forces working under Ramzan Kadyrov, a close ally of Vladimir Putin and the head of Russia's Chechen Republic. The Wagner Group, aka as PMC Wagner is a privately owned paramilitary organization owned by Yevgeny Prigozhin, another close ally of Putin.
The mercenaries in Kyiv have suffered losses during the attempts and are said to have been rather startled by the Ukrainians accuracy in predicting their moves. A source close to the group reportedly said that it was "eerie" how well-informed Zelensky's security team seemed to be. The source also said that despite the losses, the numbers are still on their side with approximately 400 in the capital alone.
Their attempt on Zelensky's life was thwarted on the outskirts of Kyiv. Ukrainian security officials confirmed that a team of Chechen assassins had been "eliminated" before they could reach Zelensky. They also claim that this information leading to the deaths of the assassins came from frustrated FSB agents who are against the war. Ukrainian national security chief Oleksiy Danilov said, "I can say that we have received information from the FSB, who do not want to take part in this bloody war. And thanks to this, the Kadyrov elite group was destroyed, which came here to eliminate our president."
It's been more than six weeks since the Wagner mercenaries were planted in Kyiv- tracking the movements of 24 high-profiled Ukrainian targets and also carrying out attempts to decapitate the government. They intend to carry out the 24 assassinations on their "kill list" in a matter of days, since they are under pressure from Moscow to provide positive results of their operation. The kill list also includes Zelensky.
Zelensky is even pleading to Putin to meet face-to-face, which seems unlikely to happen. Zelensky said, "I don't bite. What are you afraid of?"
In early Friday morning, Europe's largest nuclear power plant was destroyed under a Russian attack, Zelensky made an emotional plea in a video statement saying, "If there is an explosion, that's the end for everyone. The end for Europe. The evacuation of Europe. Only urgent action by Europe can stop the Russian troops. Do not allow the death of Europe from a catastrophe at a nuclear power station. No country other than Russia has ever fired on nuclear power units. This is the first time in our history. In the history of mankind. The terrorist state now resorted to nuclear terror. The Russian tanks knew that they were firing with a direct fire at the station"
Jens Stoltenberg, NATO chief, condemned the nuclear plant attack. He said in Friday in a statement, "This just demonstrates the recklessness of this war and the importance of ending it and the importance of Russia withdrawing all its troops and engaging good faith in diplomatic efforts."
As the fighting rages across the country, Ukraine's cultural minister ordered workers to wrap statues up and shore up ancient basilicas in Kyiv and Lviv as the cities are bracing for more missiles. The cultural minister said in a statement on Friday, "A mad dictator threatens to destroy St. Sophia Cathedral in Kyiv, a UNESCO church built in the 11th century." NATO is continuously rejecting Zelensky's pleas for a no-fly zone over the country. NATO's concern is that shooting down Russian jets would only give Putin more reasons to attack. US Secretary of State Antony Blinken at NATO headquarters in Brussels Friday, said, "NATO will defend all its allies and territory against a Russian attack. Ours is a defensive alliance. We seek no conflict. But if conflict comes to us, we are ready for it and we will defend every inch of NATO territory."