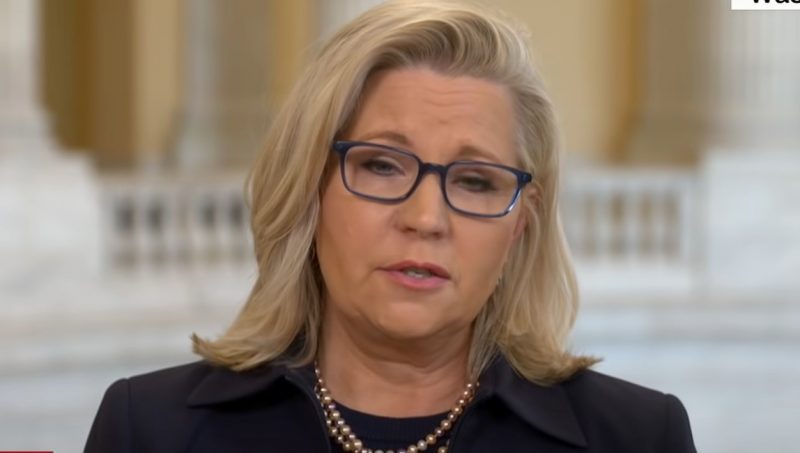 Rep. Liz Cheney, R-Wyo, said on Sunday that the House panel has enough evidence to charge former President, Donald Trump with criminal charges.
The vice chair of the panel and one of the two Republicans, Cheney said on CNN's "State of the Union", "It's absolutely clear that what President Trump was doing — what a number of people around him were doing — that they knew it was unlawful. They did it anyway."
The New York Times has reported that the panel concluded that it had enough proof to make a criminal referral, however, its leaders were skeptical whether to do so. In addition, Cheney also said, "I think what we have seen is a massive and well-organized and well-planned effort that used multiple tools to try to overturn an election," Cheney said. The committee has "got a tremendous amount of testimony and documents that I think very, very clearly demonstrate the extent of the planning and the organization and the objective.", she added, "The objective was absolutely to try to stop the kind of electoral votes, to try to interfere with that official proceeding. And it's absolutely clear that they knew what they were doing was wrong."
U.S District Judge David Carter, who reported that Trump seems to have committed multiple felonies, said that the "illegality of the plan was obvious", referring to Trump's and lawyer John Eastman's plan to have Mike Pence overturn the election. Carter said, "Every American — and certainly the president of the United States — knows that in a democracy, leaders are elected, not installed. With a plan this 'BOLD,' President Trump knowingly tried to subvert this fundamental principle."
Similar allegations were placed by the House panel, saying that it had a "good-faith basis for concluding that the President and members of his Campaign engaged in a criminal conspiracy to defraud the United States."
Other than citing details that were ruled out by Judge Carter last month, she cited a recent plea agreement from a leader of the far-right Proud Boys, Charles Donohoe, who admitted to helping organize an attack by Trump supporters and acknowledged having the intent to stop the electoral college proceedings. Cheney also said, "That is the definition of an insurrection."
Trump's office did not respond immediately to the news, but as we know Trump has repeatedly denied any responsibility of the attack and has continuously claimed that the election was stolen.
But, Cheney also responded to the article by New York Times, which said that the committee was split on whether to file criminal charges against Trump saying, "There's not really a dispute on the committee." She also added, "The committee is working in a really collaborative way to discuss these issues as we are with all of the issues we're addressing and we'll continue to work together to do so. I wouldn't characterize there being a dispute on the committee. I think it is the single most collaborative committee on which I've ever served."
When asked about Ivanka Trump's testimony, Cheney replied saying that her testimony was "helpful", but didn't provide any additional details. Ivanka Trump met with the panel voluntarily for about eight hours last week.