Text reveal the former Trump chief of staff was involved with GOP lawmakers to overturn the 2020 election results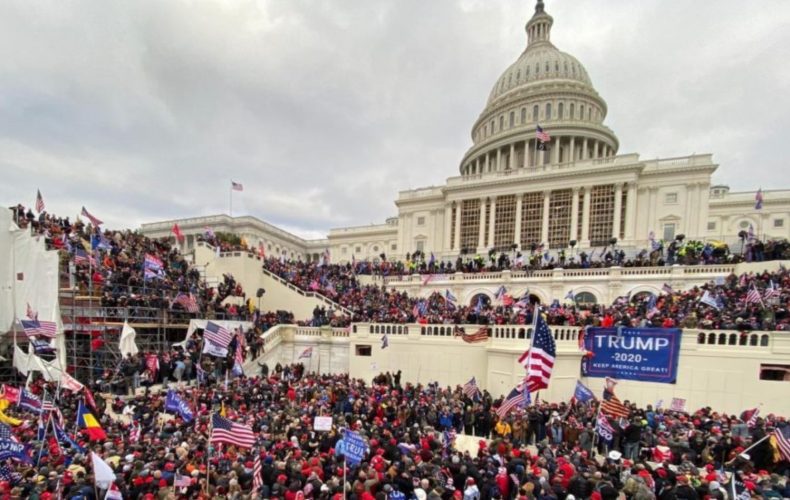 New evidence from the January 6th committee reveals that the White House was warned before the US Capitol attack there could be violence that day. Mark Meadows has refused to comply with a subpoena to appear before the committee and so they released a trove of damning details in a court filing.
Among those new revelations ex-WH chief of staff Cassidy Hutchinson testified that Mark Meadows was indeed told that January 6th has the potential to turn violent and yet he pressed ahead with both the rally and the efforts to overturn the election on the floors of the Congress anyway. She also testified that she overheard the White House counsel office saying that the scheme to use an alternate play of electors was not legally sound and just how involved Republican lawmakers were in the effort to subvert the election.
Cassidy Hutchinson also recalled that Anthony Ornato, a senior Secret Service official "coming in and saying that we had intel reports saying that there could potentially be violence on the 6th. and Mark Meadows said: All right. Let's talk about it."
Congressman Scott Perry of Pennsylvania was frantically texting about this plot to install a loyalist in D.O.J. leadership, Jeffrey Clark. They also wanted to give Jeffrey Clark a deputy underneath him. Here are a couple of those text messages which were revealed for the first time.
December 26th, 2020 Perry texted. 'Mark just checking in as time continues to count down 11 days to 16 and 25 days to inauguration we got to get going'
And then on December 26th Perry texted Mark… 'Mark you should call Jeff I just got off the phone with him and he explained to me why the principal Deputy won't work especially with the FBI, they will view it as not having the authority to enforce what needs to be done.'
A trove of evidence like this that is about to be made public and will show just how deeply involved GOP lawmakers were in the scheme to steal the election from Joe Biden and just how involved they were in the coup plans coordinated with the White House and members of congress.
Matt Gaetz, Jim Jordan and Mike Lee are amongst other Republican lawmakers who participated in calls and meetings about the plan to overturn the election according to testimony by Cassidy Hutchinson.