FBI seized 11 sets of classified documents in the Mar-a-Lago search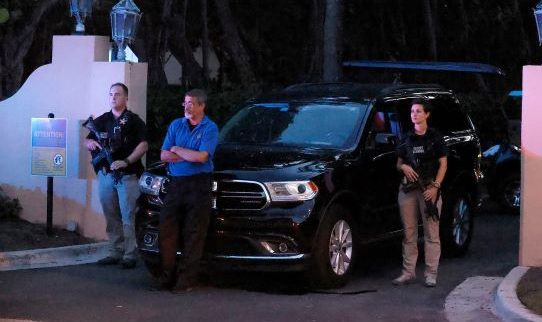 According to a search warrant that was published on Friday, the FBI is looking into Donald Trump for a possible Espionage Act violation and has already retrieved sensitive materials from his Florida residence.
Trump was found to have several documents, including one marked "TS/SCI," (Top Secret), the highest level of government classification, a handwritten note, and another item marked "Info re: President of France," according to the receipt that accompanied the search order.
An item marked "Executive grant of clemency re: Roger Jason Stone, Jr." a reference to one of Trump's closest confidants who received a pardon in late 2020, was also taken from Mar-a-Lago this week.
According to the warrant, federal law enforcement was looking into Trump for records removal or destruction, obstruction of justice, and violations of the Espionage Act, which can include offenses other than espionage, like refusing to turn over requested national security documents.
The documents highlight the extraordinary national security threat that federal investigators believed the missing documents presented. The Justice Department sought their public disclosure amidst ferocious attacks by Trump and his GOP allies. Because of the growing anxiety, Attorney General Merrick Garland last week gave his approval for an unprecedented search of Trump's estate.
The documents were made public four days after Trump publicly acknowledged that the FBI had been granted permission to search his Mar-a-Lago home. He then rallied his political allies to launch vehement criticism of the federal investigators. The warrant's specifics, however, highlight the gravity of the investigation into a former president for improper handling of some of the country's most sensitive secrets is unprecedented.