Trump announces he will not attend the debates
The debate will be on the GOP DEBATE LIVE STREAM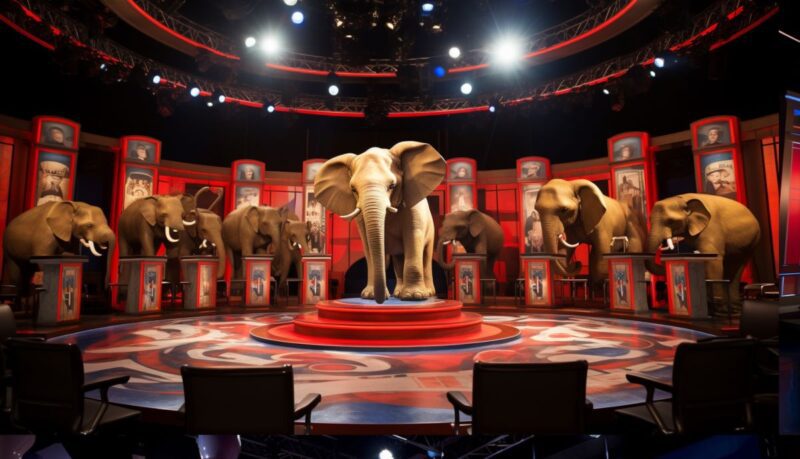 The upcoming GOP debate Live Stream is scheduled for Wednesday, August 23, is being heralded by some as a potential "clown show," a spectacle that promises to be both contentious and entertaining. But the news that former President Donald Trump, a front-runner in the polls, has announced via social media that he will not attend, has sent ripples through political circles.
Here's what we know about the candidates and the spectacle that awaits.
The Candidates on the GOP Debate Live Stream
As of August 18, nine candidates have met the qualifying criteria for the debate. The following candidates will be participating:
Ron DeSantis: Governor of Florida, trailing Trump in the polls, known for his successful fundraising efforts despite recent financial issues.
Mike Pence: Former vice president, who secured the necessary donors after initially facing challenges. Best known for the "Hang Mike Pence" chant on January 6th.
Tim Scott: Senator from South Carolina, entering the race with substantial campaign funds. He's black, so he's got that going for him.
Nikki Haley: Former governor and U.N. ambassador, emphasizing her international experience. Trump apologist and has zero chance.
Vivek Ramaswamy: Entrepreneur and author, who polled well despite initially lacking recognition. Who is it we don't really know.
Chris Christie: Former governor of New Jersey, positioning himself against Trump. He a fat bastard but he's got the balls to go after Trump so he's got that.
Doug Burgum: Governor of North Dakota, leveraging personal wealth to boost his campaign. Who?
Asa Hutchinson: Former governor of Arkansas. No chance.
Francis Suarez: Mayor of Miami, announced his qualification though disputed by RNC officials. Not sure why he's running either.
Trump's Absence: A Shadow Over the Stage
The absence of Donald Trump will undoubtedly cast a shadow over the stage. His decision to boycott the debate and explore alternative options, such as an interview with Tucker Carlson, has raised eyebrows and speculation.
The Debate's Dynamics
The dynamics of the debate might significantly shift with Trump opting out. Contenders like DeSantis and Scott could face increased scrutiny, and the absence of the polarizing figure may change the tenor and focus of the discourse.
Qualification Criteria
For eligibility, candidates had to fulfill both polling and donor prerequisites set by the Republican National Committee. This includes achieving at least 1 percent in three high-quality national polls and a minimum of 40,000 donors, with at least 200 from 20 or more states.
A Clown Show?
While critics may label the event a "clown show," the debate offers a platform for candidates to distinguish themselves and influence the trajectory of the race. How they navigate the landscape without Trump's domineering presence will be key to understanding the future of the Republican Party.
See You on Wednesday with Popcorn in Hand
The upcoming GOP debate promises to be an event full of intrigue, drama, and political maneuvering. With Trump's absence adding an unexpected twist, the spotlight will be on the remaining candidates to articulate their vision and stance. Whether it becomes a substantive discussion or descends into a "clown show" remains to be seen. One thing is certain: all eyes will be on Milwaukee's Fiserv Forum on August 23, where the stage is set for a showdown that may shape the 2024 presidential race.