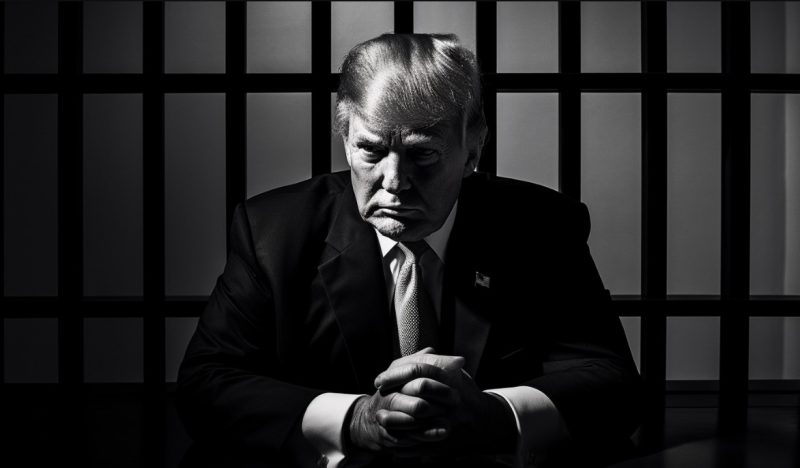 Former President Donald Trump and 18 allies have been indicted in Georgia for orchestrating a "criminal enterprise" to overturn the 2020 presidential election, marking the fourth criminal indictment against Trump.
The Charges and the Indictment
According to the indictment, the defendants are charged with various crimes, including manipulating votes, harassing election workers, influencing electoral college choices, and conspiring to access voting machines to steal data. They are accused of operating a "criminal organization" both within and outside Georgia, with notable charges under the Racketeer Influenced and Corrupt Organizations Act (RICO). Trump himself faces 13 counts, including violations of Georgia's RICO Act, soliciting oath violations, forgery conspiracy, and filing false documents.
The Accused
Alongside Trump, key figures such as Rudy Giuliani, Mark Meadows, and Jeffrey Clark have been indicted. Other defendants include Stephen Cliffgard Lee, Harrison Floyd, and Trevian Kutti, who were specifically charged for harassing election worker Ruby Freeman. A group also reportedly attempted to steal election equipment data in Coffee County, Georgia, involving former GOP chair Cathleen Alston Latham, Misty Hampton, and Scott Hall.
Trump's Reaction and Legal Challenges
Trump and his lawyers have denounced the investigation as a witch hunt, while maintaining that his calls were "perfect". They also critiqued the grand jury process, calling witnesses biased and the indictment flawed and unconstitutional. Trump's legal team is expected to challenge the case, citing concerns about Fulton County District Attorney Fani Willis and the grand jury itself.
Political Responses and Implications
The indictment has triggered varied political reactions. House Speaker Kevin McCarthy criticized it on Twitter, while some GOP candidates emphasized voters' roles and labeled it "politicized persecutions". Hillary Clinton expressed sadness over the indictments and criticized the GOP's stance. Senator Lindsey Graham questioned the prosecution's approach.
Conclusion
The Georgia indictment is an unprecedented legal development involving a former president. It reveals serious accusations of criminal activity tied to efforts to overturn a presidential election. As the case proceeds, it will be a matter of great public interest, not only for the legal intricacies but also for its broader implications on American democracy and the rule of law. Trump's lawyers have promised a spirited defense, and the legal battles ahead will likely be hard-fought and closely watched. The defendants have until August 25 to surrender, and as the case unfolds, the nation will be closely monitoring this critical chapter in American legal and political history.