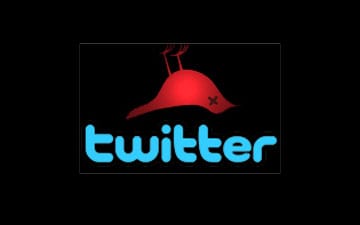 The former CEO and founder of Twitter, Jack Dorsey, announced a beta for a new social media startup just as Elon Musk was completing his acquisition of the firm. Good news since Twitter is now descending into a hateful right-wing troll haven.
Last Tuesday, Dorsey's blockchain-based Bluesky Social made an announcement about its impending launch and the need for beta testers.
The purpose of Bluesky, according to its website, is to create "a new basis for social networking that allows creators independence from platforms, developers the flexibility to innovate, and consumers a choice in their experience." One of Bluesky's key points is that its technology, which it refers to as "AT Protocol," will allow customers control over their algorithms.
In 2019, Dorsey claimed that efforts on creating "an open and decentralized standard for social media" was being funded by Twitter.
During the lengthy legal battle between Musk and Twitter, private text exchanges between Dorsey and Musk were made public. Dorsey stated, "We need a new platform. It cannot be a business. I left because of that." In addition, he added that Twitter "can't have an advertising business" and that it should have a "open-sourced protocol" like the encrypted messaging service Signal.
In 2006, Dorsey helped start Twitter. He served as CEO for a number of years, most notably from 2015 to November of 2021, when he resigned. He was replaced by Parag Agrawal, the organization's chief technology officer at the time. Agrawal was let go along with the chief legal officer Vijaya Gadde, the chief financial officer Ned Segal, and the general counsel Sean Edgett this week, shortly after Musk took over Twitter.
According to a person familiar with the situation, Musk sacked them "for reason" in order to avoid having to pay severance benefits and unvested stock awards.
On Sunday, Elon Musk endorsed a far-fetched conspiracy theory on the brutal assault on Paul Pelosi.
The new Twitter owner tweeted a link to an article that made numerous unfounded allegations against Pelosi. The piece of writing was published on a website that poses as a real news source.
Meanwhile, the use of the N-word on Twitter has increased by 500%, and its new owner, Elon Musk, is circulating rumors about a violent attack on Nancy Pelosi's husband.
Musk and a wide spectrum of right-wing figures combined inaccurate reporting, derogatory remarks, and blatant lies to spread misleading information about Paul Pelosi's violent attack last week to their millions of internet followers.
Right-wing radio host Stephen K. Bannon's former White House advisor forum informed its 78,000 listeners of "extremely weird new revelations about Paul Pelosi attack." The assault on House Speaker Nancy Pelosi's husband has been referred to as a "alleged attack" by Roger Stone, a longtime political aide to former president Donald Trump. Stone told his followers that mainstream media coverage of the Friday break-in that left Pelosi, 82, hospitalized with a skull fracture and other serious injuries was tainted by a "stench."
The doubt didn't just spread among right-wing echo chambers; it also crept into the feeds of well-known internet figures, including Musk, Twitter's new owner.
Musk sent to his followers a story, describing the incident published by a website renowned for disseminating right-wing propaganda and stated, "There is a little potential there might be more to this tale than meets the eye," before deleting the tweet a few hours later.
Not a good sign for the future of Twitter, in fact it's an awful sign.