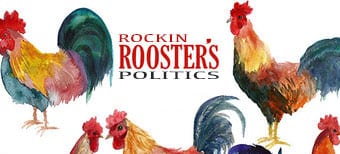 RockinRooster's MSNBC Live Audio Stream Home of Rooster's Live Politics Chat Live Streaming News. Open Live Chat Here. Watch MSNBC audio streaming now on your Phone! Simply point your smartphone browser to our website for full compatibility with Android or iPhone.
Move your mouse to start the stream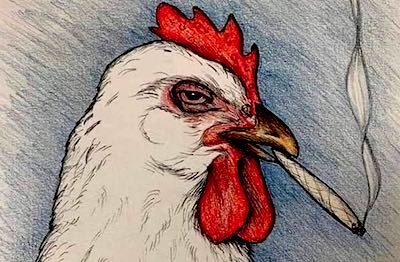 This MSNBC news chatroom from RockinRooster started back in 2008, just as the Obama years had started and there was hope and change in the air. This famous Politics Stream was the first online live stream broadcasting on the net where he developed a following of liberal chatters & news junkies. Over the years Rooster expanded his own streaming platform for reliable news 24 hours a day.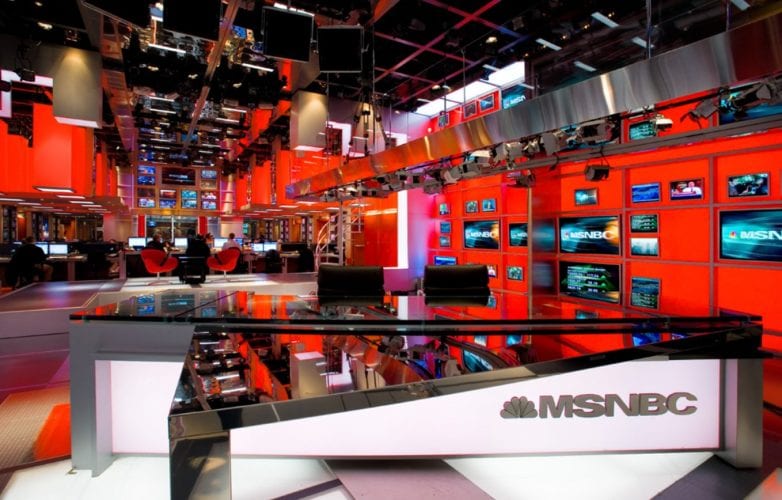 MSNBC Audio Stream
MSNBC in 2021 is the top American news station in the United States. It was started back in 2004 when NBC and Microsoft started a joint venture to bring synergy between content rich NBC and the MSN Microsoft Network online portal. They feature the shows: Rachel Maddow Show, The Reid Out with Joy Reid, All-in with Chris Hayes, The Last Word with Lawrence O'Donnell, and The 11th hour with Brain Williams. For the MSNBC Schedule, please check below in the FAQ.
Question and Answers about RockinRooster's Live Audio Stream (FAQ)
What is the Rooster's chat and how do I use it?
To launch our news chatroom CLICK HERE. It will open in a separate window. Rooster's live chat started back in 2008 on Justin.tv. When JTV was sold to Amazon and became Twitch.tv, Rooster then moved to his own streaming and chat platform. Now we use SLACK CHAT, and you can register and launch the Chat Room Here. We are a progressive chatroom with liberal minds and political junkies.
How do I watch live news while chatting?
Firstly you will need to open two browser windows, one with the Slack chat, and the second one for the stream. Additionally you can also use the PIP 'picture in picture' pop-out stream launched at the right bottom of the live news video player.
What is the MSNBC Audio Schedule for Weekdays?
| Time (US Eastern) | Program |
| --- | --- |
| 5.00 AM | Way Too Early With Kasie Hunt |
| 6:00 AM | Morning Joe |
| 9:00 AM | Stephanie Ruhle Reports |
| 10:00 AM | Hallie Jackson Reports |
| 11:00 AM | Craig Melvin Reports |
| 12:00 PM | Andrea Mitchell Reports |
| 1:00 PM | MTP Daily with Chuck Todd |
| 2:00 PM | Katy Tur Reports |
| 3:00 PM | Ayman Mohyeldin Reports |
| 4:00 PM | Deadline: White House with Nicole Wallace |
| 6:00 PM | The Beat With Ari Melber |
| 7:00 PM | The ReidOut with Joy Reid |
| 8:00 PM / 3:00 AM | All IN with Chris Hayes |
| 9:00 PM / 12:00AM / 4:00 AM | The Rachel Maddow Show |
| 10:00 PM / 1:00 AM | The Last Word With Lawrence O'Donnell |
| 11:00 PM / 2:00 AM | The 11th Hour With Brian Williams |