RockinRooster's Politics with MSNBC but without looking at the orange man or Chuck Todd!
RockinRooster's Live Chat
. HTML5 video now on your Android or iPhone!
Click Here to go back to seeing the lovely people on MSNBC (except Joe, we don't like him)
Connecting to stream arbitration server...
RockinRooster's MSNBC Live Stream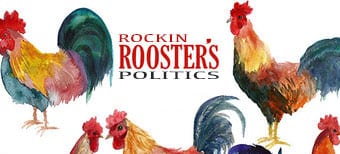 This is the famous RockinRooster's Politics Stream. Back in 2008 Rooster started the first msnbc live stream news broadcasting with Justin TV where he developed a huge following. Over the years he has expanded his following by offering a reliable news streaming service, updated live streams, and a live progressive liberal chat room for news with some of the coolest people you will ever meet to discuss politics, food, pets, cars & just have a laugh.