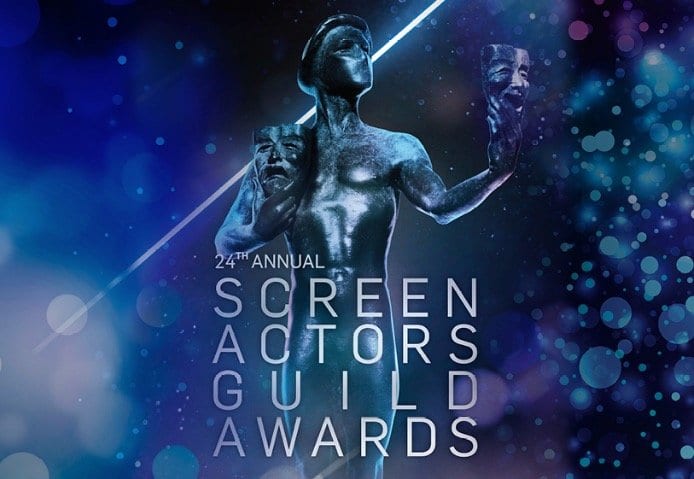 Welcome to The sag awards The Screen Actors Guild Awards S.A.G. 2022, LOG INTO THE CHAT HERE. Need help? Ask someone in our live stream chat room. Enjoy the SAG Ceremony!
Move your mouse to start the stream
Question and Answers about RockinRooster's Live Stream (FAQ)
What is the Rooster's chat and how do I use it?
To launch our news chatroom CLICK HERE. It will open in a separate window. Rooster's live chat started back in 2008 on Justin.tv. When JTV was sold to Amazon and became Twitch.tv, Rooster then moved to his own streaming and chat platform. Now we use SLACK CHAT, and you can register and launch the Chat Room Here. We are a progressive chatroom with liberal minds and political junkies.
How do I watch the awards show while chatting?
Firstly you will need to open two browser windows, one with the Slack chat, and the second one for the stream. Additionally you can also use the PIP 'picture in picture' pop-out stream launched at the right bottom of the live news video player.
SAG Screen Actors Guild Awards Live Stream 2022 Ceremony
YES! The awards season is back. The SAG Awards will be the first awards presentation held live in a airplane hanger post COVID. We are glad to be back to bring you all the stars and the special moments. These awards are chosen by the actors of the guild and to lots of actors this one means the most.
Enjoy the show!
About the Screen Actor Guild Awards (SAG AWARDS)
The Screen Actors Guild Awards (SAG) are the awards presented by SAG-AFTRA, the Screen Actors Guild-American Federation of Television and Radio Artists. The first award was handed out way back in 1952 to honour the greatest in television and movies. The name of the award given out is called "The Actor".