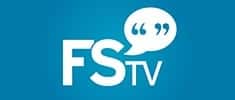 FSTV Live Stream Home of Rooster's Live Politics Chat Live Streaming News. Watch FSTV live streaming video now on your Phone! Simply point your smartphone browser to our website for full compatibility with Android or iPhone.
Move your mouse to start the stream
Free Speech TV Live Stream
Free Speech TV is only independent news network committed to advancing progressive social change. It is the only alternative to television networks owned by the big corporations. Furthermore FSTV says their network "amplifies underrepresented voices and those working on the front lines of social, economic and environmental justice."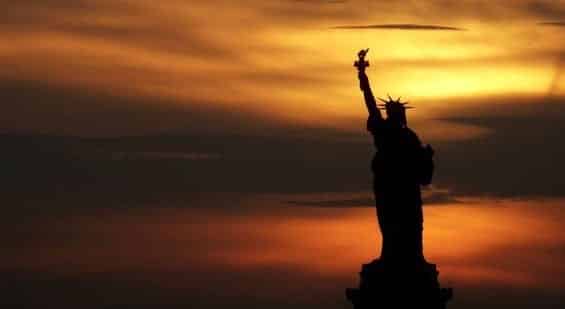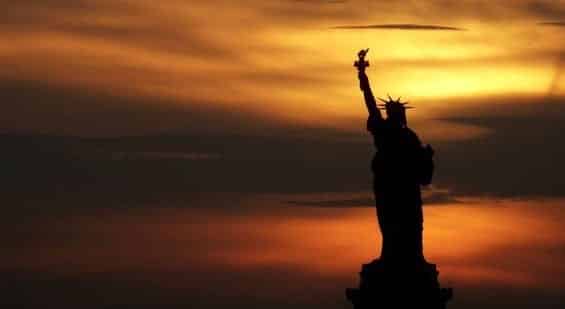 FSTV Live Chat
What is the Rooster's chat and how do I use it?
Launch our news chatroom HERE. It will open in a separate window. Rooster's live chat started back in 2008 on Justin.tv. When JTV was sold to Amazon and became Twitch.tv, Rooster then moved to his own streaming and chat platform. Now we use SLACK CHAT, and you can register and launch the Chat Room Here. We are a progressive chatroom with liberal minds and political junkies.
How do I watch live news while chatting?
Firstly you will need to open two browser windows, one with the Slack chat, and the second one for the stream. Additionally you can also use the PIP 'picture in picture' pop-out stream launched at the right bottom of the live news video player.
What is the FSTV Schedule on Weekdays?
| Time (US Eastern) | Program |
| --- | --- |
| 6.00 AM (Tues-Fri) | The David Pakman Show |
| 6:00 AM (Mon) | The Rick Smith Show |
| 7:00 AM | Pirate TV |
| 8:00 AM | Democracy Now! |
| 9:00 AM | The Stephanie Miller Show |
| 12:00 PM | The Thom Hartmann Program |
| 3:00 PM | The Randi Rhodes Show |
| 5:00 PM | Democracy Now! |
| 6:00 PM | The Aware Show by Lisa Garr |
| 8:00 PM | Bioneers |
| 10:00 PM | The David Pakman Show |
| 11:00 PM | Pirate TV |
Free Speech TV Live Stream
If you're looking for uninterrupted news with progressive views then you should check out the Free Speech TV (FSTV) live stream. The organization is an American independent news and opinion network.
FSTV was launched in 1995 and is owned and operated by Public Communicators Incorporated, which is a 501(c)3 non-profit, tax-exempt organization that was founded in 1974. They are distributed principally by Dish Network, DirecTV, and the network's hugely popular live stream at freespeech.org on Roku, and of course here on Live News Chat on this page (so bookmark this page now).
Free Speech TV is a popular choice since it has run commercial-free since 1995 mainly with support from viewers and foundations. According to the network they "amplify underrepresented voices and those working on the front lines of social, economic and environmental justice." FSTV has a very impressive line up including daily news programs, independent documentaries, and special events coverage, predominantly from a progressive perspective.
History
FSTV is the end result of three projects that attempted to establish wider dissemination of progressive perspectives on television. They include The 90's, a landmark television series seen on public television and cable; The 90's Channel, a network of seven full-time cable channels dedicated to independent media; and the part-time Free Speech TV Program Service.
The main objective behind FSTV was to curate and distribute independent media to a distribution network of community access cable stations. After their launch, some public television stations carried some Free Speech TV's special series, such as Just Solutions: Campaigning for Human Right. Their new format also earned them accolades like the 1998 Streamers Award and 1999 Webby Award.
As the station grew they were forced in January 2000 to become a national, full-time channel on the Dish Network. This was because the FCC mandated a public interest channel. As they continued to build on their momentum with local cable channels they included program highlights from the channel's formative years including live field reporting of the anti-globalization movement spawned at the 1999 WTO protests in Seattle and the 2000 US presidential elections.
After the September 11 attacks, FSTV responded with a daily news report and weekly current affairs program. They also included extensive coverage of the large global anti-war mobilization and the subsequent U.S. invasions of Afghanistan and Iraq. This would help the FSTV live stream and FSTV live stream audio to grow substantially.
Notable moments
FSTV moved from Boulder to Denver in 2007 and covered events inside and outside the 2008 Democratic National Convention, where Barack Obama accepted his party's nomination for president. The network would continue its steady growth and eventually stepped up its daily coverage of national politics with the addition of GRITtv with Laura Flanders, The Big Picture with Thom Hartmann, and Al Jazeera English.
FSTV's daily news programs also grew in popularity as the FSTV Live stream became even more sought after. This was led in part by The Thom Hartmann Program and Democracy Now! which became FSTV's top programs in terms of popularity and "stickiness", a measure of audience engagement and loyalty. During the Arab Spring, FSTV pre-empted much of its regular non-news programming to Al Jazeera English's acclaimed reporting from Cairo's Tahrir Square and other locations.
eStudio
The network piloted its "eStudio" at the National Conference for Media Reform in 2008. There they broadcast and streamed conference plenaries, workshops, and special interviews conducted by Amy Goodman, Laura Flanders, and Jeff Cohen. The ever-evolving network would take its eStudio on the road, broadcasting exclusive live coverage from the One Nation March, the Netroots Nation conferences, Take Back the American Dream Conferences, talks held by The Nation and The New School, the Homelessness Marathon, and the annual conventions of the NAACP, SEIU and the LOHAS Forum.
Occupy Wall Street
In 2011 and 2012, FSTV coverage gave an up-close and personal view into efforts to reform workers' rights in Wisconsin and other states. They also humanized the Occupy Wall Street movement. The network produced Occupy the Media, a weekly, live, call-in program that featured frontline activists, policymakers, and those bearing the brunt of economic injustice. On September 9, 2013, Bill Press joined the channel with his simulcast of The Bill Press Show, which moved over from the defunct Current TV.
FSTV is currently available in more than 40 million television homes nationwide, airing full-time on Dish Network (9415), DirecTV (348), Burlington Telecom (122), and Ashland Home Net (96). You can also tune in right here.
Popular hosts
One of the most popular shows on the network is The Stephanie Miller Show. The show is a syndicated progressive talk radio program that discusses politics, current events, and pop culture. The pull for many viewers is the unique format that uses a fast-paced, impromptu, and comedic style.
The show is a fun three-hour that is syndicated by Westwood One. It was formerly co-hosted by voice artist Jim Ward who is still a recurring guest.
The show is raw and genuine and many times Miller is joined on the air by executive producer Travis Bone and general manager Chris Lavoie. The Stephanie Miller Show made its debut on September 7, 2004, and is broadcast live from Los Angeles, California each weekday morning from 6:00 a.m. – 9:00 a.m. Pacific Time, on Pacifica station, KPFK in LA, and radio stations throughout the U.S., as well as via online streams, and via SiriusXM Progress Channel 127
Audio of each day's show is also available commercial-free for download from the show's website via the paid subscription Stephcast.