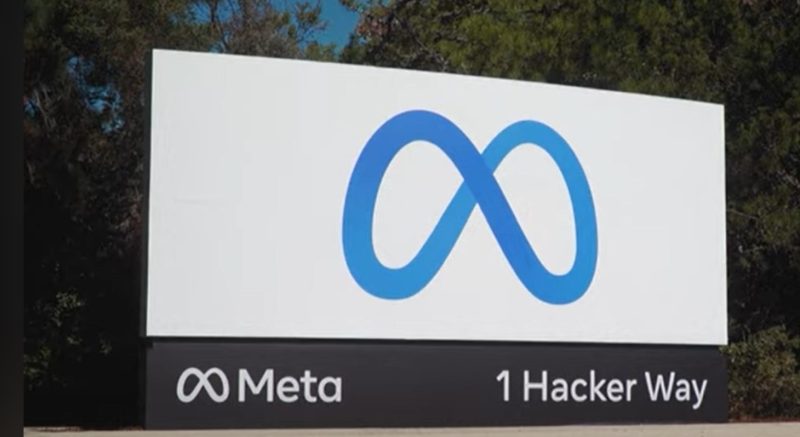 On Monday, the European Union hit Meta with a record-setting $1.3 billion fine for violating privacy regulations by moving user data from Europe to the United States. This substantial penalty highlights the serious implications of E.U. regulations for U.S. businesses.
Meta was directed by the Irish Data Protection Commission to cease all transfers of personal data for users based in the European Union and the European Economic Area—this includes non-E.U. nations like Iceland, Liechtenstein, and Norway.
The Irish Data Protection Commission's statement clarified that Meta's actions were in contravention of the General Data Protection Regulation (GDPR) of the E.U. The GDPR outlines how companies are allowed to handle personal data. This fine is the highest ever issued under the GDPR, exceeding the previous $887 million fine against Amazon in 2021, a decision that Amazon vowed to challenge.
The judgment has faced backlash from business stakeholders, who argued that it introduces legal ambiguity for many firms that frequently move data across international boundaries.
Nick Clegg, Meta's president of global affairs, and Jennifer Newstead, its chief legal officer, criticized the fine as "flawed, unjustified and setting a dangerous precedent" for numerous other companies moving data between the U.S. and the E.U. They reassured that there would be "no immediate disruption to Facebook in Europe."
This latest decision by the Irish Data Protection Commission is a part of an ongoing political and legal conflict to align U.S. consumer data laws with stricter European laws that prioritize online privacy and security.
In 2020, the European Union's Court of Justice determined that the Privacy Shield, a frequently employed data protection agreement, did not sufficiently comply with E.U. privacy laws. This ruling prompted numerous businesses to rethink their data storage and collection practices for European clients. However, businesses were under the impression they could still legally transfer data internationally using a different legal tool known as Standard Contractual Clauses.
In March 2022, an initial agreement, orchestrated by U.S. President Biden and European Union (EU) leadership, was set in motion via an executive order. This agreement aims to increase the scrutiny over U.S. intelligence agencies' collection of Europeans' private data and permits European individuals to pursue remedial action if their information is inappropriately accessed. Pending EU's final nod, this arrangement is expected to be implemented by the upcoming summer, as hinted by Clegg.
Business organizations and enterprises are eagerly calling on the authorities to sanction this framework. They argue this would establish legal lucidity for corporations that regularly move data internationally – a process deemed vital to their operational efficacy. Supporters of this agreement argue that intercontinental data transfers empower firms to execute standard business operations such as worldwide data analytics for market demand prediction, customer query resolution, and managing their global supply chains.
In the interim, corporations will likely depend on their pre-existing standard contractual clauses, according to Aaron Cooper, Vice President of Global Policy at BSA, The Software Alliance. These clauses are individually evaluated by EU regulators. Cooper underscored the importance of this data privacy framework during an interview, indicating its role in providing surety to businesses and individuals alike.
Cooper highlighted a key point often neglected: data transfers have become a fundamental aspect of economic activity in all sectors, on both sides of the Atlantic. He added, it has become a pivotal strategy for job creation opportunities.
Peter Swire, a professor at the Georgia Institute of Technology specializing in privacy and cybersecurity, remarked that the U.S. still has to effectuate certain modifications under the privacy framework before receiving official EU approval. In parallel, he warned that the penalty imposed on Meta by the Irish Data Protection Commission could have far-reaching effects for the business sector.
"Numerous companies depend on the same standard contractual clauses that Facebook utilized," said Swire, who has served in both the Obama and Clinton administrations. "The verdict today casts doubt on whether other firms have sufficient safeguards when employing these contracts."
Sean Heather, Senior Vice President for International Regulatory Affairs and Antitrust at the U.S. Chamber of Commerce, voiced similar concerns, stating that the new privacy framework should mitigate the legal ambiguity resulting from Ireland's Data Protection Commission's penalty against Meta.
Heather emphasized the breadth of this issue, stating, "This matter extends well beyond Meta. The time is ripe for the U.S. and the EU to promptly put this agreement into action, thereby reinstating certainty to data flows that form the bedrock of transatlantic economic relations, societal interactions, and international cooperation."
For over a decade, Meta has been under the regulatory microscope for its privacy measures. The company's most recent penalty pales in comparison to the $5 billion settlement reached with the Federal Trade Commission (FTC) in 2019, following allegations of user data mishandling linked to the Cambridge Analytica scandal.
The record fine of 2019 signified an unprecedented admonishment of a major tech entity, however, it was largely dismissed by investors. Critics in Congress argued that the punishment was insufficient, terming it a "holiday gift" or a "mosquito bite" for the tech giant. Nonetheless, the FTC settlement signified the extent to which governmental penalties can have more than just a monetary impact on a company.
As per the FTC agreement, Meta was required to initiate privacy assessments of each new product or service modification, documenting its impact on users. Meta was also mandated to undergo third-party privacy audits for two decades, appoint compliance officers, and establish a new board committee to oversee privacy-related decisions.
The recent ruling stipulates that Meta has five months to develop a system to halt all future personal data transfers to the U.S. Additionally, it has six months to cease "unlawful processing, including storage, in the U.S. of personal data belonging to EU/EEA users that was transferred in contravention of the GDPR."
The inquiry into Meta's data-sharing practices was initiated by the Data Protection Commission in August 2020. Earlier this month, the Commission concluded that Meta was in violation of Article 46(1) of the GDPR, which allows tech companies to transfer personal data from the EU to a "third country or an international organization" under certain conditions. These include the provision of "appropriate safeguards, and enforceable data subject rights and effective legal remedies for data subjects being available."
The commission determined that Meta transgressed this article when it persisted in transferring personal data from the EU/EEA to the USA, post the 2020 ruling by the Court of Justice of the European Union that rescinded the Privacy Shield agreement. As a result, the fresh regulatory mechanisms are intended to prevent such breaches in the future and provide a legal framework for the safe and legal transfer of personal data across international borders.