Baldwin issues statement expressing his shock and grief and sends thoughts to the victim's family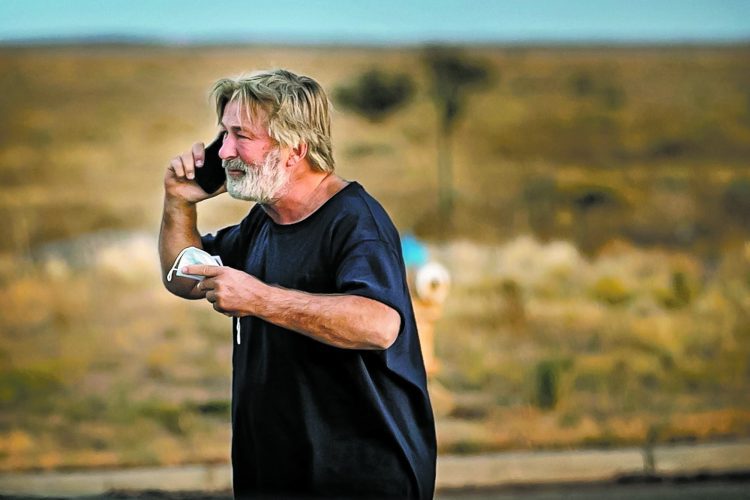 In some tragic news, one woman has died and a man has been injured after renowned actor Alec Baldwin fired a prop gun. The incident occurred while he was on a New Mexico film set for the 19th Century western Rust.
The woman has been identified by media reports as, Halyna Hutchins. She was 42-years-old and sadly was shot while working as the director of photography for the film. Attempts were made to save her life and she was airlifted via helicopter but sadly, she eventually succumbed to her injuries.
The other victim has been identified as the film's director, 48-year-old, Joel Souza. He was taken from the film site, Bonanza Creek Ranch by ambulance to Christus St. Vincent's Regional Medical Center. His condition remains confidential at this time but some reports indicate that he is in the ICU department. As of the time of publishing this article, police said no charges had been filed.
Baldwin issued the following statement expressing his regret and sorrow.
"There are no words to convey my shock and sadness regarding the tragic accident that took the life of Halyna Hutchins, a wife, mother and deeply admired colleague of ours," he tweeted. He added: "I'm fully cooperating with the police investigation to address how this tragedy occurred and I am in touch with her husband, offering my support to him and his family. My heart is broken for her husband, their son, and all who knew and loved Halyna."
A statement by Santa Fe sheriff Department indicated that Baldwin went into the station voluntarily and left the building after he finished his interviews.
Police are still trying to ascertain what type of projectile was fired from the prop gun. The actor is understandably upset about the incident and according to local media sources he was seen leaving the sheriff's office in tears. He is a co-producer of the film. Baldwin is well known for his comedic roles like his imitation of Donald Trump on Saturday Night Live. He is also the eldest of four brothers. All of them are well-known actors.
The victim, Ms Hutchins was from Ukraine. She studied journalism in Kyiv, and film in Los Angeles, and had a promising career. Two years ago, in 2019 she was named a "rising star" by the American Cinematographer magazine.
One of her colleagues, Adam Egypt Mortimer, released a statement expressing his shock and sadness. "I'm so sad about losing Halyna. And so infuriated that this could happen on a set," he said via Twitter. Also commenting on the incident was the International Cinematographer's Guild. Through a statement, they said Ms Hutchins' death was devastating news.
"The details are unclear at this moment, but we are working to learn more, and we support a full investigation into this tragic event," the guild president John Lindley and executive director Rebecca Rhine said.
Police confirmed that sheriff's deputies were dispatched to Bonanza Creek Ranch, at around 1:50 pm California time after they received an emergency call. The incident while rare is not unheard of as many sets use real firearms loaded with blanks. A similar incident happened back in 1993, when Bruce Lee's 28-year-old son, Brandon Lee was killed after being accidentally shot with a prop gun while filming a death scene for the film The Crow.
Even though charges have not been filed, police have said that the investigation "remains open and active"
Police also said that: "According to investigators, it appears that the scene being filmed involved the use of a prop firearm when it was discharged. Detectives are investigating how and what type of projectile was discharged."