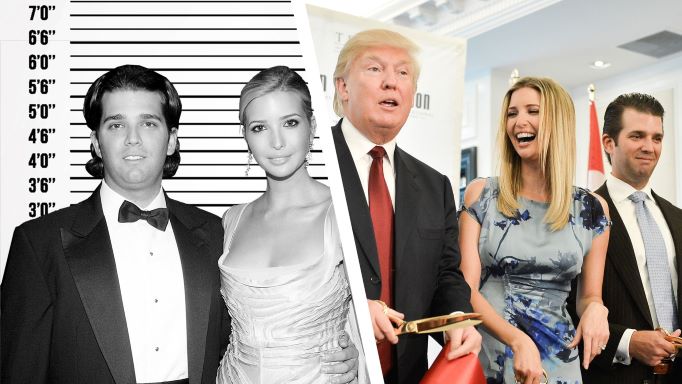 On Thursday, a NY Judge ruled that Donald Trump, his son Donald Trump Jr. and daughter Ivanka Trump must sit for a deposition and answer questions under oath about his business practices.
After various attempts at dodging subpoenas, Judge Arthur Engoron finally shot Trump's efforts down, especially after the state attorney general, who has been investigating the Trump Organisation for two years found "significant evidence" of fraud. Engoron said the Trumps should sit for a deposition within 21 days. He wrote in his deciding statement, "In the final analysis, a State Attorney General commences investigating a business entity, uncovers copious evidence of possible financial fraud, and wants to question, under oath, several of the entities' principals, including its namesake. She has the clear right to do so."
Trump's lawyers argued that having him sit for a deposition is an improper attempt in dodging a certain state law, whilst his company is facing criminal investigations. This certain law prevents prosecutors from calling someone to testify before the criminal grand jury, without providing them any immunity. Trump's defence lawyer, Ronald Fischetti said, "If she wants sworn testimony from my client, he's entitled to immunity. He gets immunity for what he says, or he says nothing."
If Trump opens his mouth in this case, then whatever he says may be used against him in the criminal investigation led by the Manhattan district attorney's office. We have yet to see if Trump will invoke his Fifth Amendment right to remain silent in a deposition- a move he criticised people for doing in the past. However, according to Fischetti, that would still land a blow and hurt a potential criminal defence. Fischetti said, "If he goes in and follows my advice, which will be you cannot answer these questions without … immunity because that's what the law provides, and take the Fifth Amendment, that'll be on every front page in the newspaper in the world. And how can I possibly pick a jury in that case?"
Previously, Trump's attorneys have baselessly claimed that A.G. Letitia James is a corrupt politician and shouldn't be allowed to probe into the Trump Organisation. Apparently, Trump's lawyer Alina Habba claimed that Trump is a part of a "protected class" and is being discriminated against by James. She said, "We have an extraordinary rare case where we can prove selective prosecution because she's put her words out there so much and taken every opportunity to voice her vendetta against Donald Trump and his family to take him down." So basically, according to Habba, James' motives are politically motivated and also for her dislike towards Trump.
Habba also ridiculously argued that all the hard evidence obtained by James against the Trump Organisation will be irrelevant because the probe is unconstitutional. She told Engoron, "It doesn't matter if they find all sorts of incriminating evidence," and later added, "The evidence is irrelevant." In addition, she claimed that James' office is putting the trio "in a position where they either disclose evidence in a civil investigation or they have to invoke the constitutional right not to testify, thereby triggering an adverse inference in the civil action." And then she went on ranting about Hillary Clinton, interrupting the judge on several occasions, and was given the shut-up call by Engoron's clerk who said, "Counselor, when the judge speaks, you need to stop talking."
Kevin Wallace, a lawyer from James' office clarified to the judge that it isn't uncommon to have a civil and a criminal investigation running in parallel. He also noted that the attorney general's office was investigating Trump's business matters as far back as 2013. Those investigations include his charitable foundation and Trump University's real estate training program. James also included a letter from Trump's longtime accounting firm (and who by the way, dropped Trump's company as a client), stating that the real-estate's financial statements from 2011-2020 should no longer be relied on.
Engoron just wasn't falling for any of their arguments. He also wrote in his statement, "Indeed, this Court's in camera review of the thousands of documents responsive to [James'] prior subpoenas demonstrates that [her office] has a sufficient basis for continuing its investigation, which undercuts the notion that this ongoing investigation is based on personal animus, not facts and law."
Last summer, developments in evidence found by civil investigation, led Manhattan's district attorney office to charge Weisselberg and Trump Organization with tax fraud, stating that he collected more than $1.7 million in off the record compensation. Weisselberg and company have pleaded not guilty.