Stone says Kushner must be "punished in the most brutal way possible" and "needed a beating"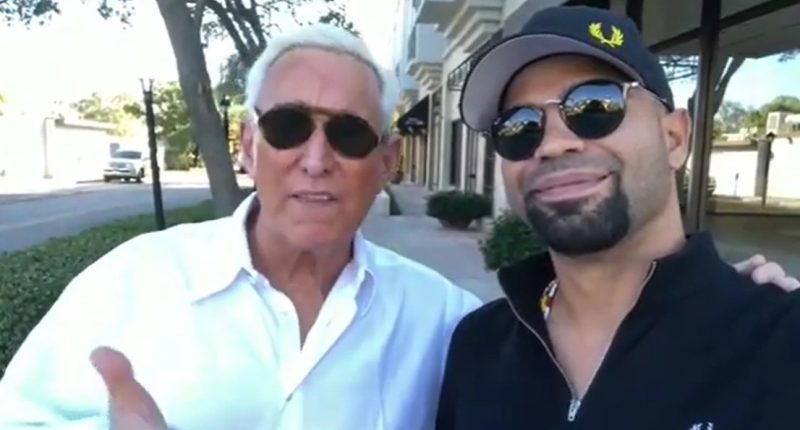 Longtime GOP strategist, dirty trickster and Trump's ally and close confidant Roger Stone, blasted Trump for refusing to grant him and his supporters Jan 6. pardons last year in a documentary footage viewed by The Washington Post.
In these unheard recordings, Stone even made threatening comments about Jared Kushner, Trump's son in law. He blasted him for not aiding him in securing a list of pardons from the former President.
And it's maybe because of that that Stone said that Jared Kushner should be "punished in the most brutal way possible."
The recording was 20-hour long footage from Danish filmmakers who recorded Stone over the 2-year course for an upcoming documentary called "A Storm Foretold".
Other than saying about punishing Kushner, he also said in the footage that he would be "brain dead when I get finished with him."
Stone created a "pardon wish list" of various other felons, and in October 2020 one prisoner's representative said Kushner would help him secure them. According to The Washington Post, they included people, such as Michael Sessa and Victor Orena. Currently, they are serving life sentences for murder and fraudulent business deals convictions in the 1990s.
After his plan failed to be successful, an angry Stone raged against Kushner and Trump. The Post said, during the day of Biden's inauguration, Stone was out of view but wearing a microphone, and complained to staffer Enrique Alejandro about Kushner. Stone told Alejandro, "In two weeks he's moving to Miami", referring to the $32 million lot in Miami purchased by Kushner and his wife. He also reportedly said, "He's going to get a beating. He needs to have a beating. And needs to be told, 'This time we're just beating you. Next time we're killing you." Alejandro apparently urged Stone to say he was joking, being well aware that filmmakers were nearby. To that Stone replied, "No, no, it isn't joking. Not joking. It's not a joke."
Later on during the day, Stone continued his rants against Kushner while speaking to a friend on the phone. And too, in front of the filmmakers.
And about Trump, Stone regarded him as the "greatest single mistake in American history". Stone slammed Trump saying that he "betrayed" his friends by denying them pardons.
Stone gave a speech the night before the US capitol riot at a rally, where he encouraged Trump's supporters to "never surrender". In his speech in Freedom Plaza, he called this battle to throw out US voters' choice for president an "epic struggle for the future of this country … between the godly and the godless."
According to the Post, after the Jan 6 insurrection, Stone worked to convince Trump to execute his "Stone plan" to grant a blanket preemptive pardon to him, Trump's congressional supporters and all members of "The America First movement" for any implementation over their roles in trying to overturn the 2020 elections.
Stone was pardoned by Trump before he left office, but not for his links to Jan 6. Insurrection. Trump eventually pardoned Stone in late 2020 after he was convicted of seven felonies, which included lying in congressional testimony and being involved in witness tampering in the investigation into Trump's campaign's possible involvement with Russia in the 2016 election.
When Stone was contacted by the Washington Post about the upcoming documentary footage, Stone was in denial of everything, and insisted that his scenes were "deep fakes". In an email sent to the Post, Stone also accused them of applying "a clever blend of 'guilt by association,' insinuations, half truths, anonymous claims, falsehoods and out of context trick questions".
For more on the Roger Stone tapes read this article from Just Security.