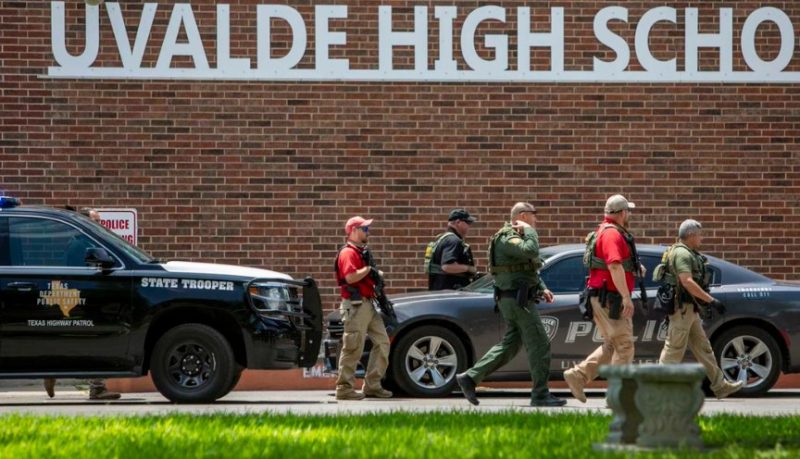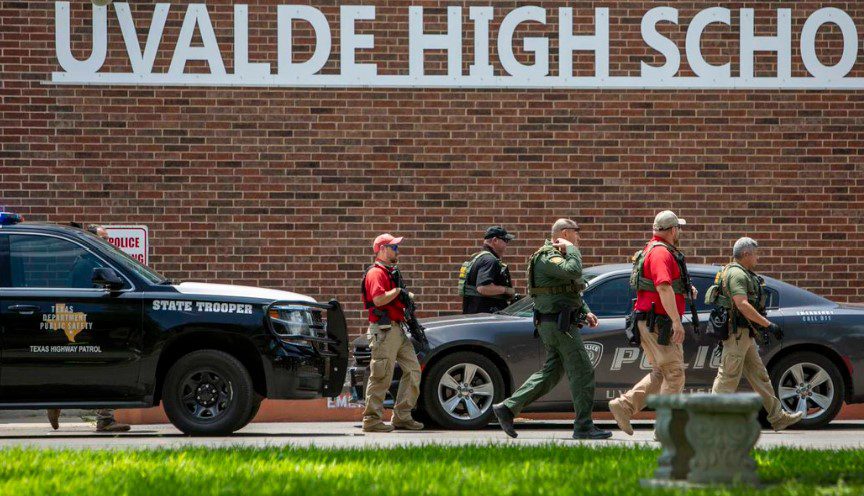 Republicans are causing division to increase daily in America, and it's evident with the horrors Americans have to face when it comes to gun violence and racially motivated murder.
Since 11th May, at least 40 people have been shot dead across the US, starting with a man walking into a Dallas hair salon and shooting three women. Next on May 13th, 17 people were wounded in downtown Milwaukee as fans were exiting an NBA playoff game.
Then, the next day on May 14th, 10 people were shot and 3 wounded at a supermarket in Buffalo, New York- an attack which is said to be racially driven.
Then in Laguna Woods, California, 5 people were wounded and 1 killed during church services at a senior community.
And the latest one was the mass massacre of elementary kids. Yes, that's right. Elementary children in a grade school at Uvalde, Texas. On May 24th, an 18-year old deranged Salvador Ramos, entered the elementary school and killed 19 children and 2 teachers. The kids were in grades 2, 3 and 4.
There's absolutely no justification for these shootings and they are occurring in America's various cities and small towns, however, they all have the same aftermath- extreme grief, sadness, loss and shock.
And this isn't the first time America has seen such incidents. In 2019, a man shot 22 people at a Walmart store in El Paso, Texas. In May 2018, a 17-year old shot outside his high school in Texas, killing 9 students and 1 teacher. Then there is Columbine, in 1999, Sandy Hook in 2012 and Parkland in 2018.
How much more trauma do people need to go through before there are some serious actions taken by the government? How much more tragedies do people need to bear?
When push comes to shove, people might not have a choice but to take the law into their own hands, but what about those people in whose hands these very same people placed the law, their hopes and beliefs?
These politicians and government have only one thing to do after these horrific attacks and that is to tweet. They say "our thoughts and prayers are with you", "our prayers are with the families of the victim", or "we condemn such horrific acts", "deeply saddened" all that same old nonsense. It's great they have your prayers, but they also need to see some strict policies and rules about gun violence and some hard-core punishment for those who do such attacks.
But, unfortunately, America's division is getting greater day by day and all they can do is wait. Here, Democrat lawmakers are demanding gun control measures, whereas the Republicans squabble with them.
No way America is going to reach any sort of resolve regarding these mass shootings if there is a divided senate.
But what do the Americans think about stricter gun laws? According to a survey done by Morning Consult/ Politico last year, 84% of the voters supported universal background check for gun purchases. However, that view varied in general when again a poll was conducted by Gallup in November, where only 52% supported stricter gun laws, the lowest rating since 2014. And only 19% agreed on a ban of handguns. Maybe this is because millions of Americans own guns themselves and so they are skeptical about the changes in the gun legislation.
But the government shouldn't be especially after witnessing repeated mass massacres of innocent children. The House has already passed bills to expand background checks on all firearm sales or transfers, but, unfortunately, these have little chances of going through with such a polarized government. These Republicans filibuster any proposal for gun-control legislation, Democrats fail to obtain the 60 votes required to pass those bills. Senator Chris Murphy of Connecticut, representing the Sandy Hook community, said that it's up to the voters to expel any Republicans who refute the reforms. He said to CNN on Wednesday, "I'm going to try all day today to try to find some compromise, but this is ultimately up to voters. If [candidates] support the current law, if they don't support reform [instead], then don't send them back to Congress.
And so with this hope America waits and the violence continues.