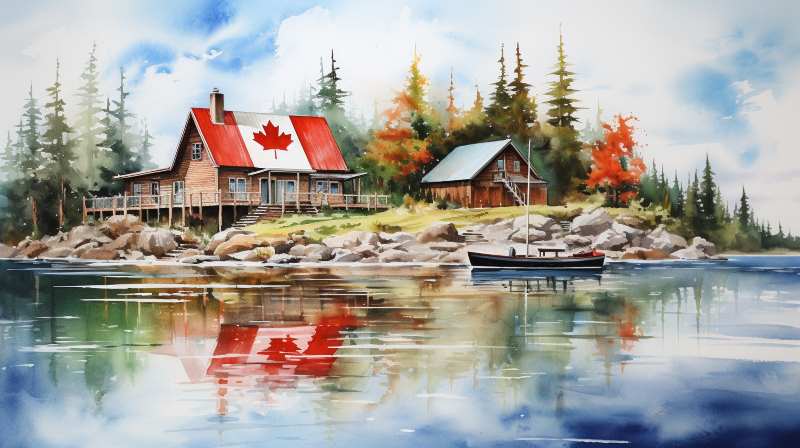 Canada News Live Stream and Home of Rooster's Live News Chat with Live Streaming News. Watch News now streaming video on your phone! Simply point your smartphone web browser to our website for full compatibility with Android or iPhone.
Move your mouse to start the stream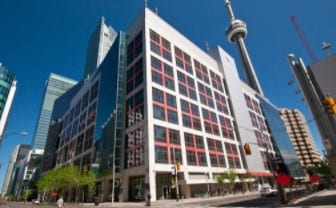 This CBC News live stream chatroom started on LNC in 2014. This CBC Stream was the first online live stream for Canada broadcasting around the world and is part of the LNC expanded streaming platform for reliable news 24 hours a day. CBC is broadcast from CBC World Headquarters in Toronto.
CBC News Live Stream
CBC News Network (formerly CBC Newsworld) is a Canadian English specialty news channel owned by the Canadian Broadcasting Corporation. It broadcasts into over 11 million homes in Canada. It is Canada's first all-news channel and is the world's 3rd oldest television service in the "all news" format after CNN and Sky News.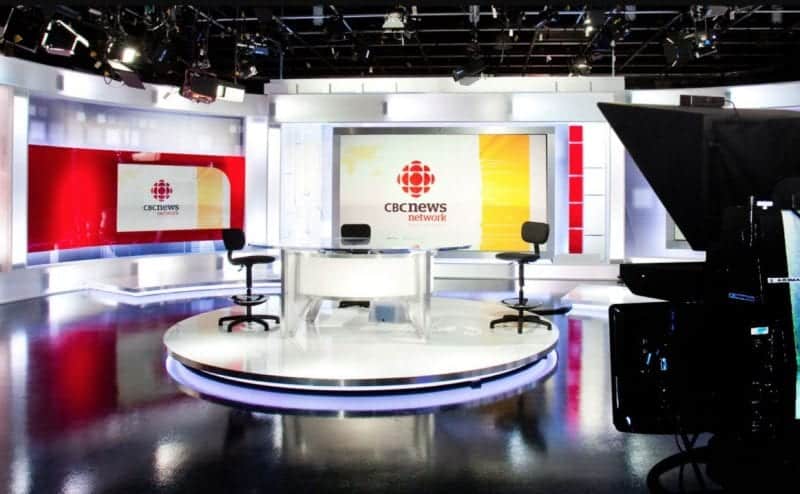 Question and Answers about The CBC Live Stream (FAQ)
What is the Rooster's chat and how do I use it?
To launch our news chatroom CLICK HERE. It will open in a separate window. Rooster's live chat started back in 2008 on Justin.tv. When JTV was sold to Amazon and became Twitch.tv, Rooster then moved to his own streaming and chat platform. Now we use SLACK CHAT, and you can register and launch the Chat Room Here. We are a progressive chatroom with liberal minds and political junkies.
How do I watch live news while chatting?
Firstly you will need to open two browser windows, one with the Slack chat, and the second one for the stream. Additionally you can also use the PIP 'picture in picture' pop-out stream launched at the right bottom of the live news video player.
CBC News Network Schedule (Weekdays)
| Time (US Eastern) | Program |
| --- | --- |
| 6.00 AM | CBC Morning Live with Heather Hiscox. |
| 10:00 AM | CBC News Network with Suhana Meharchand |
| 1:00 PM | CBC News Network with Andrew Nichols |
| 4:00 PM | CBC News Network |
| 5:00 AM | CBC News Live with Vassy Kapelos |
| 6:00 PM | Power & Politics with Vassy Kapelos |
| 8:00 PM | CANADA TONIGHT with Ginella Massa |
| 9:00 PM | The National |
| 10:00 – 5 AM | The National |
CBC News Live Stream – Canada News Network
CBC News Network
History
One of the more popular choices for news in Canada is the CBC News Network which was formerly called the CBC Newsworld. The Canadian English-language news channel broadcasts to over 10 million homes. It is owned by the Canadian Broadcasting Corporation (CBC). Its popularity in the country is quite understandable since it is Canada's first all-news channel and is also the world's third-oldest news television. CNN in the United States and Sky News in the United Kingdom are the oldest two on record.
CBC News Network operates along with a French-language counterpart called Ici RDI, which is also owned by the CBC and is also known as, Société Radio-Canada in French. The CBC News Network remains very profitable and in 2014 they were reported to have 11.3 million subscribers and a revenue of USD $86.7 million.
This is quite an achievement for the network especially considering that when they first entered the space they came up against an already established CNN. That was back in the 1980s before both private and state-owned Canadian broadcasters began to apply for a license for a similar 24-hour news service. A license would be awarded in 1987 from Canadian Radio-television and Telecommunications Commission (CRTC) to the CBC.
Things did not get off to a flying start however as the launch of CBC's 24-hour news service was delayed several times. In the first instance Allarcom, who had filed a competing application for an all-news channel, appealed the CRTC decision. In another instance, the federal cabinet issued a directive to the CBC to revise its service plan for the network.
They wanted the plan to include private commercial broadcasters and to launch a parallel French-language service. In the final setback, several cable companies expressed reluctance as many similar services had launches within the last few months.
CBC Newsworld was given the final all-clear on July 31, 1989, and began broadcasting from several regional studios in Halifax, Toronto, Winnipeg, and Calgary. As they cemented their place in the news space of Canada they began to air on the now-defunct Newsworld International, an American cable news network co-owned by the CBC and the Power Corporation of Canada. This collaboration would see scheduled programming from other news networks like Britain's BBC World.
Newsworld International was eventually sold to USA Networks in 2000, and later on to Vivendi Universal Entertainment in 2001, and finally to Al Gore and Joel Hyatt in 2004.
Re-launch
On 21 October 2009, CBC made the announcement that they would be renamed and rebranded as CBC News Network as part of a larger re-launch of the CBC News division. This was in an effort to have the brand seem more in tune with breaking news. They implemented a new lineup of programs that placed a much greater emphasis on live news coverage. Several new programs were introduced like CBC News Now, Power & Politics, The Lang and O'Leary Exchange and Connect with Mark Kelley.
In January of the same year, the CBC launched an HD simulcast of CBC News Network called CBC Newsworld HD. It was then renamed on October 26th as CBC News Network HD to stay in line with the renaming of CBC Newsworld to CBC News Network.
Current Shows & Hosts
CBC News Network, also known as CBC News Now
CBC News Network takes up a lot of the channel's programming. It is a self-named rolling news program on CBC News Network. The show is broadcast daily from 6 a.m. to 5 p.m. ET and to 4:30 p.m. on Sundays. There are also additional evening broadcasts on weekdays. On Saturdays additional live editions air at the 6, 9, and 11 p.m. half-hours and Aarti Pole is the host.
The show covers national and international news live throughout the day and focuses on breaking news, interviews, and guest analysis. Many different hosts make up the team including Heather Hiscox, Suhana Meharchand, Carole MacNeil, Andrew Nichols, John Northcott, Michael Serapio, Diana Swain, Hannah Thibedeau, Reshmi Nair, Natasha Fatah, and Jennifer Hall.
Marketplace
Marketplace is considered Canada's only investigative consumer program and has been broadcast on CBC Television since 1972. The program is a consumer advocacy news magazine, which focuses on investigative reports on issues such as product safety,, fraudulent business, and investigates government and industry. It is hosted by David Common, Charlsie Agro, and Asha Tomlinson.
The Fifth Estate
The Fifth Estate airs on both the national CBC Television network in addition to the CBC News Network. The name was chosen as a reference to the term "Fourth Estate" to emphasize the program's determination to go beyond everyday news into original journalism. The program has been on the air since 15 September 1975 and continues to focus primarily on investigative journalism. It has engaged in various co-productions with the BBC, The New York Times, The Globe and Mail, the Toronto Star, and often with the PBS program Frontline. The show has been around for 46 seasons and many journalists have been a part of the journey.
Power & Politics
This national politics program airs live daily on the CBC News Network from 6 p.m. to 8 p.m. Eastern Time on weekdays. It also has a syndicated podcast. The program is usually broadcast from the CBC's Ottawa studios.
It was launched on October 26, 2009 and replaced the long-running CBC News: Politics. The new program was initially hosted by CBC journalist Evan Solomon. Following his dismissal from the CBC on June 9, 2015, Rosemary Barton served as the interim and eventual permanent host of the show and in 2018 Vassy Kapelos was named the new permanent host of the show.
Criticism
Unlike many other news networks, the CBC has not faced a lot of harsh criticism. In 2002, on an issue of Policy Options, Dr. Conrad Winn was quoted as claiming that CBC television news was biased in favor of the left. This year (2021), the CBC themselves found that 49 % of Canadians believed that journalists are purposely trying to mislead. However, there have been no major criticisms of the network's news ethic.